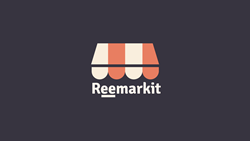 The online garage sale
(PRWEB) February 14, 2014
Reemarkit, the safe and savvy way to trade, buy and sell goods, is enticing new users with 500 free Reemarks, the site's digital currency.
"The good thing about Reemarkit is that you don't necessarily need money as you can sell and buy using Reemarks, our virtual currency," said Paolo Spiluttini founder of Reemarkit.
Reemarks can be free to obtain. In addition to the ones earned upon signing up, users can earn Reemarks by posting items for sale, inviting friends to join the site or sharing their items on social media networks such as Pinterest and Facebook.
Reemarkit is a site that takes the idea of an old fashion garage sale from the yard and onto the web. Sellers post up their old forgotten goods and buyers find a new treasures to love.
"When you want to sell an item you define the price in Reemarks, and when someone buys it you'll get the correspondent amount of Reemarks credited to your account. With these Reemarks you can buy stuff from other people in Reemarkit," Spiluttini explains.
Reemarkit operates like a barter system but with much more transaction opportunities, which they call "asynchronous barter." Users are not restricted swap items with the person they sell an item to, but thanks to the virtual currency users get when selling an item, they can buy what they want from anyone else in Reemarkit.
With the economy still down, more and more people around the world are looking for alternative ways to get the things they want and need for lower costs or no cost at all. Reemarkit breathes a fresh breath of life into the barter world.
"Trading pre-owned stuff is good for all of us, as it stretches the lives of the products that we buy and it increases the value that we can get out of them. We believe that by introducing a virtual currency and a safe marketplace will give more confidence to more and more people to give their own stuff a second chance," said Spiluttini.
In addition to the security of using digital currency, the site manages the payment between the seller and the buyer to avoid potential scams. Payment is only transferred once the buyer has received the item.
With 500 Reemarks being offered upon sign-up, users have the opportunity to try the site and purchase items risk-free.
To register and for more information visit: http://www.reemarkit.com.