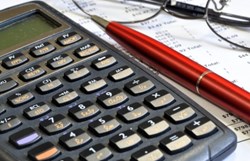 Some companies ask personal information from car owners in exchange for an offered low rate quote.
Los Angeles, California (PRWEB) September 09, 2013
Refinancing automotive loans is one method used by car owners to take advantage of the current reduced rates offered by many lenders in the U.S. The AutoProsUSA.com company has now added a refinance auto loan calculator online at http://autoprosusa.com/refinance-auto-loan-for-any-vehicle.
This calculator offers immediate access to what rates a car owner could be paying in comparison with rates currently being paid for existing policies.
Consumer credit scores are one of the primary resources and information used by lenders to develop a repayment plan for an auto loan. The interest on each loan can be affected by negatives in credit or based on the driving background of a car owner.
The calculator tool online offers immediate access to lenders providing rates online without an exchange of personal information. This method is helping to keep information secure during the refinance rate process.
"Some companies ask personal information from car owners in exchange for an offered low rate quote," said a refinance expert at the Auto Pros USA company.
One of the advantages of a refinanced loan is the lower monthly payments that are provided. A person seeking to reduce monthly expenses could have a car loan refinanced to take advantage of lower than average rates currently offered by multiple companies.
"The rates calculator online is an immediate introduction to what is currently paid by car owners and what could be paid upon successful refinance of a loan for any motor vehicle type," the expert confirmed.
All information for loan refinancing that is displayed using the new calculator tool online is provided through relationships with finance companies and lenders in the U.S. This information is considered accurate when obtained by the Auto Pros company and displayed using the new calculator tool provided to auto owners.
About AutoProsUSA.com
The AutoProsUSA.com company now helps automotive consumers with locating auto refinance information, auto warranty information and insurance policies online. This company has produced one of the largest resources to find junkyard auto parts on the Internet in 2013. This expansion of the AutoProsUSA.com website has now made it possible for this company to receive thousands of visitors daily to its resources online. Company staff helps support consumers through a toll-free telephone number system and a new contact system in place for online requests.