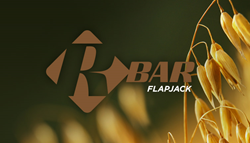 Oats & Protein, Naturally
Brighton, East sussex (PRWEB UK) 2 April 2015
The new flapjacks have been formulated to deliver something new, nutritionally without compromised and with the clear aim of resetting new standards of flavour delivery within the category. The vast majority of flapjacks on the market today will contain a number of ingredients that pull the nutritional values down in terms of protein bioavailability. Hydrolysed collagen and soy protein are the most common culprits.
Hydrolysed collagen is not even a complete protein and is a very poor source of branch chain amino acids compared to milk proteins. Unfortunately it is often found with soy. The reason these two are often used is because they represent a good way of making a bar soft whilst adding to the protein content, but the use of these two, in particular collagen, is questionable as a genuine source of complete protein. Other ingredients we feel that you should avoid include; glucose syrup, inverted syrup, palm oil, palm derivatives and IMO syrups.
Whilst there has been great effort to avoid certain ingredients, even greater effort has been made in using only the healthiest and best ingredients new R-Bar Flapjack;
If you are interested in the specific nutritional issues that these bars address, please visit http://www.reflex-nutrition.com/blog or read the full article on Reflex Nutrition Blog - R Bar Flapjack launch.