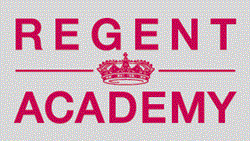 The home of creative courses!
Devon, UK (PRWEB) October 04, 2013
Creative industries training house Regent Academy have added an interior design home study courses to their offering, which has already helped a generation of artists to get in touch with their inspiration across disciplines like photography and antiques dealing.
Regent Academy now offers an extensive selection of training courses for different artistic disciplines, including:

Interior design courses that help individuals to decorate their own home and those of others;
Fashion training courses for those with an eye for designer clothing.
Antiques courses for amateur collectors or professional traders;
Photography courses for hobbyists and would-be professional photographers.
The new addition extends and complements the existing line-up, creating new learning opportunities for those who are keen to indulge their creative side.
Interior design comes in two courses: 'successful', for home improvement enthusiasts, and 'professional' for those hoping to sell their services. Students can enrol on both at once, if they wish.
The two fashion courses available build on one another, and can even be used to prepare for a City & Guilds qualification.
On the existing photography course, students need nothing more than a camera and a computer; the course involves some editing tips, so tutors can advise new students on the software they may wish to install.
And the antiques course can help students to spot items that are worth their price tag at antique fairs and auctions - and potentially those that are worth much more than their asking price, too.
Regent Academy spokesman Paul Keene said: "Learning from home is a great way to take your first steps into a creative discipline, as you can study whenever inspiration strikes, as well as learning ways to overcome those problem periods when you just don't have any ideas.
"Regent Academy's latest home learning courses adds interior design to our offering, a hugely popular pastime that can lead to a second source of income, or even a primary career for creatively minded individuals."
More than 90,000 students have already enrolled with Regent Academy over the course of more than two decades, and the training house - and its tutors - are looking forward to helping the next generation learn these useful creative skills across home learning courses old and new.
About Regent Academy
Regent Academy offer convenient training courses for hobbyists and for people wishing to enter the creative industries as professionals. Home study allows students to learn when and where they wish, with assignments that can be returned for tutor feedback if desired.