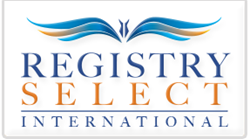 Los Angeles, California (PRWEB) September 11, 2014
Each year when travelers are getting ready to go on amazing vacations to fun destinations all over the world, they have to consider a number of factors. Registry Select International knows that Cabo San Lucas is a great destination for travelers to try because of its beauty and all of the amazing activities that it offers. For those who want to enjoy Cabo San Lucas, but do not want to get caught up in the crowds that form late in the year, September is a great time to visit Cabo. For those who are planning on taking a trip to Cabo San Lucas soon, here are some great activities to try in the area.
1. A-Maze in Cabo Race: This is an adventurous activity that travelers young and old can take part in. The A-Maze in Cabo Race mixes a scavenger race with a puzzle game to provide travelers with a whole lot of fun. As they get each new clue, participants will find themselves closer and closer to the finish line of this thrilling activity. The race lasts about three and a half hours and is great for adventure seekers 7 and up. Prizes and food are provided at the awards ceremony following the race, and everyone will be able to end the fun excursion in a great celebration.
2. El Arco: This amazing natural formation is one that Registry Select International knows will amaze those who see it. Travelers can take a boat out to the spot and gaze upon its magnificence. They can also spot some of the amazing wildlife in the area, such as sea lions and pelicans, or catch a glimpse of what lies beneath the waves if they take a glass-bottomed boat. This makes a great excursion and will add to any trip to Cabo San Lucas.
3. Mt. Solmar: Those who love the great outdoors should certainly take advantage of this great natural wonder. Mt. Solmar is a beautiful spot that is perfect for hiking expeditions. Those who make it to the top will additionally be treated with some of the most breathtaking views in the world.
Cabo San Lucas is a destination full of wonders that all travelers are sure to enjoy when they visit. Registry Select International encourages travelers to come see Cabo and learn for themselves why is it the perfect place for their September vacation. For more information on great travel, destinations visit http://www.registryselectinternational.com. To view this release in Spanish, visit: http://www.prensaahora.com.mx/cosas-que-hacer-en-cabo-san-lucas-en-septiembre-por-registry-select-international/
###
1-844-209-9115
info(at)registryselectinternational(dot)com