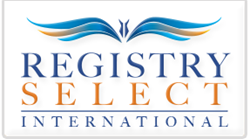 Los Angeles, California (PRWEB) September 15, 2014
When summer crowds die down each year, whole new batches of travelers get ready to visit beautiful destinations all around the world. Registry Select International knows that traveling to amazing destinations abroad can be a highlight for many people each year, and wants all vacationers to truly make the most of the time that they spend there. For all those who are getting ready for the beautiful weather and fun activities abroad this fall, here are some great travel tips for international travel.
1. Learn about the destination: It is always important for a traveler to learn about a destination before they visit it. It gives them a better chance to understand the culture and enjoy every moment that they spend abroad. Learning about the culture, the language, current events, and history can all enhance a trip and help travelers bond with locals as well.
2. Make it a multiple destination trip: If they are traveling far, vacationers may need to have a layover to get to their destination and take more than one plane. However, stopping half way there is actually a great way to make one trip into two. Spend an extra day or two in the first destinations before catching the second plane to the main destination. Registry Select International knows that this will allow a great chance for travelers to add a special and unique touch to their trip.
3. Get involved locally: There are many ways that travelers can really get involved with the places that they visit and the people who love there. Fall is festival season in many destinations, so travelers can take part in these events and meet new people. Trying to find small businesses and restaurants to enjoy will also let travelers get a little extra taste of the culture and lets them interact with the people who live in the destination.
Registry Select International knows that there are a number of ways that travelers can really enjoy their fall travels. These tips are just a few of the many aspects that can make a trip abroad one that will be memorable forever. For more information on amazing travel destinations all over the world, visit http://www.registryselectinternational.com/.
###
1 844-209-9115
info(at)registryselectinternational(dot)com