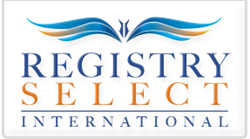 Los Angeles, California (PRWEB) September 18, 2014
The fall is one of the best times to visit Cabo San Lucas. The weather is great, and there are a number of amazing activities and events to take part in all around the area. Registry Select International knows that one of the top things to do this season is enjoy the many fantastic fishing tournaments that go on in the area. These always offer thrills to those who participate in or watch them, and will add a sense of fun and suspense to a trip to Cabo San Lucas. For all those who are interested in seeing some great fishing tournaments in Cabo San Lucas this fall, these three are recommended as the best.
1. Billfish Tournament: This tournament takes place from October 14th-18th this year, and is sure to be a thrill. There are three different participation options for teams of up to six members so that they can pick the option that fits them best. Participants will enjoy three great days of fishing for several different species of fish, including sailfish, black marlin, and big eye tuna, and the best teams will walk away with some great prizes.
2. Bisbee's Black and Blue Tournaments: Each fall, Bisbee's has two great tournaments. The Los Cabos Offshore Charity Tournament is an easy going event that encourages participants to enjoy each other's company as much as they enjoy the sport, while the Black and Blue Marlin Tournament is an exciting 5-day long competition that creates some serious buzz. Both of these events will be taking place this October, and Registry Select International encourages visitors to get involved.
3. Los Cabos Tuna Jackpot: This tournament will be held from November 5th through the 8th and offers a lot of excitement. Teams from all over will be coming to Cabo San Lucas to enjoy the big competition offered by this tournament, and to enjoy the other offerings of beautiful Cabo. There are also a number of parties and dinners for guests to enjoy as much as participants.
All those who are planning to head for Cabo San Lucas this fall should try to get involved in these amazing fishing events in some way. They offer excitement and memorable experiences that will give a special touch to a Cabo San Lucas vacation. Just remember, these events are very popular, so it is important to book and enter as soon as possible.
For more information on fun, vacation opportunities from Registry Select International visit http://www.registryselectinternational.com. To view this release in Spanish, visit: http://www.prensaahora.com.mx/proximos-torneos-de-pesca-en-cabo-san-lucas-este-otono-por-registry-select-international/
1 844-209-9115
info(at)registryselectinternational(dot)com