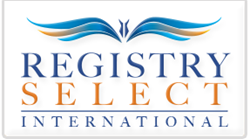 Los Angeles, California (PRWEB) October 13, 2014
Las Vegas is one of the most popular vacation destinations in the world, and for good reason. While gambling and drinking are aimed towards adult visitors, Vegas also offers plenty of other great vacation options that the whole family can enjoy. From thrill rides to shark tanks, kids will love Las Vegas.
Many families heading to Vegas for the first time do not realize that a mini amusement park called the Adventuredome awaits them. Registry Select International knows that the Adventuredome at Circus Circus will certainly be a highlight amongst visiting families. The amusement park features rides of varying intensity, which makes it ideal for everyone. The Frog Hopper and Miner Mike attractions are perfect for younger kids, while the intimidating El Loco rollercoaster and Chaos are more suited for travelers who enjoy big thrills. Adventuredome is open every day of the week, making a visit to the park easy to fit into any vacation itinerary this fall.
Families can also check out the Las Vegas Springs Preserve during their fall trip. At the preserve, children will enjoy an outdoors experience that includes a butterfly habitat, nature trails, and a large children's playground featuring larger-than-life butterflies, snakes, and falcons. Throughout the Halloween season, the Preserve is hosting "Wicked Plants", a spooky look at some of the most dangerous plants in the world. Parents are encouraged to visit the Springs Preserve's website to look at what events will be happening during their visit.
Another kids-favorite attraction in Las Vegas is the Shark Reef Aquarium at Mandalay Bay. Registry Select International recommends the attraction, knowing that it features many educational opportunities which are beneficial for young growing minds. The Shark Reef Aquarium not only features sharks (in a 1.3 million gallon exhibit, to be exact), but reptiles like komodo dragons and snakes, stingrays, various exotic fish species, and plenty more. Hands-on areas offer kids and their parents the opportunity to reach down and feel various rays, crustaceans, and sharks.
Families headed to Vegas are sure to have fun when they try out some of this amazing all-ages entertainment that the destination offers. For more information on great fall travel options this year, visit http://www.registryselectinternational.com/.
1-844-209-9115
info(at)registryselectinternational(dot)com