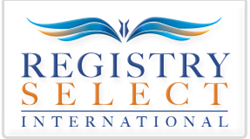 Los Angeles, California (PRWEB) November 06, 2014
Registry Select International knows that when they think of travel in the fall, many vacationers envision picturesque little towns with fall festivals and a warm atmosphere. These are ideal for the upcoming holiday season and give the perfect setting for a quiet vacation getaway. For all those dreaming of such a destination this fall, Registry Select International reveals that they can be found all over the United States. Here are some of the most inviting small towns to visit in the United States this fall.
1. Paia: Hawaii is always a top destination, but for those who want a spot that is hidden and free from large crowds, Paia is the place to visit. A multitude of activities await in this lovely little town including shopping in boutiques, windsurfing, and trying local cafes. A place for beauty and adventure, Registry Select International highly recommends Paia to travelers looking for a memorable fall getaway.
2. Beaufort: The ideal southern town, this destination in South Carolina gives a great small town feel. With beachside relaxation, warm waters, and fresh seafood, this is a fantastic choice for beach lovers even in the cooler months. A beautiful city with old town charm, Beaufort is a fantastic choice for an upcoming getaway.
3. Stockbridge: When it comes to a classic feel for old America, this town in Massachusetts has it perfected. The ideal New England hideaway, it was home to famous artist Norman Rockwell for many years and inspired many of his works. In fact, one of the best ways to spend time in this small town is visiting the Norman Rockwell Museum. Spending a trip in this town will be like stepping into the world of Rockwell.
Picking the perfect small town getaway is an amazing way to have a memorable vacation experience this fall. Whether it is for the sun, the people or the history, any reason is a good one to visit one of these hidden gems. Ideal spots for a relaxing vacation getaways, Registry Select International knows that these lovely destinations will truly be appreciated by those who visit. For more suggestions on amazing destinations this fall visit http://www.registryselectinternational.com/.
###
1-844-209-9115
info(at)registryselectinternational(dot)com