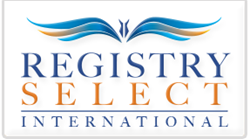 Los Angeles, California (PRWEB) December 04, 2014
Registry Select International knows that the winter season is one of the most sought after and enjoyable times of the year for travel. Families are gearing up for holiday getaways while others are headed to warm sandy beaches to get away from the chill back home. Whether they are going abroad or staying near home, travelers want to be sure that they always have the most unique experiences, and Registry Select International points out that while picking a great destination is part of that, so is being open to new experiences and adventures. To help every traveler embrace that spirit on their next vacation, here are some amazing travel tips.
1. Eat like a local: From eating at local restaurants to dining off of street carts, travelers should embrace local culinary offerings. This is a unique opportunity to discover a culture through food and travelers should take advantage of it instead of looking for bland options that are aimed at tourists. Registry Select International also reminds travelers that this can be a much more affordable option when dining out.
2. Get involved: Meeting new people, understanding a culture, and having a fantastic day out can all be accomplished by getting involved in local events. With the holiday season right around the corner, there are sure to be a number of amazing events and holidays celebrations no matter where a traveler finds themselves, and Registry Select International knows that visiting at least one of these events will offer vacationers the ultimate way to make their getaway one of a kind.
3. Don't be afraid to travel alone: While many people enjoy traveling with their friends, families and partners, there is no problem with traveling alone. Those who are interested in finding that amazing dream destination should embrace the travel bug and see the world on their own time, without worrying about finding a travel companion. Registry Select International points out that there will always be chances to relate to locals and other travelers. Even those who travel in groups should feel free to take a little adventure on their own.
Having an unforgettable vacation experience is the goal of any vacation, and keeping these tips in mind this season will allow anyone to have a dream getaway. Keeping an open mind is key to having true adventures and making a vacation memory that will last forever. Visit http://www.registryselectinternational.com/ for more information on travels this holiday season with Registry Select International.
###
1-844-209-9115
info(at)registryselectinternational(dot)com