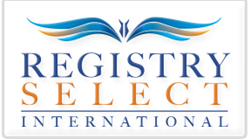 Los Angeles, California (PRWEB) December 08, 2014
Always thinking of ways to ensure their members achieve the best vacation experience possible, Registry Select International is taking a few moments to recommend some of the most festive holiday events taking place in New York City during the month of December.
Rockefeller Center's Christmas Tree is the most recognizable holiday icon in the city. Registry Select International points out that on December 3rd at 7pm, the tree was lit for the first time in 2014. Since the tree remains lit throughout the season, visitors to New York City can check out and enjoy the tree throughout the month of December.
Another must-see holiday event that Registry Select International is directing travelers to is the Union Square Holiday Market. This open-air, European-styled venue is the perfect place to do some holiday shopping. With over 150 vendors from all over the country, travelers will certainly get their fill of classic American holiday cheer. From handcrafted jewelry and art, to beer kits, stuffed animals, and wooden board games, the Union Square Holiday Market has it all.
For travelers who enjoy musical performances, Registry Select International knows they will want to check out the American Ballet Theatre's production of The Nutcracker as well as catch the Radio City Christmas Spectacular. The Nutcracker is performed throughout the month at the BAM Howard Gilman Opera House in Brooklyn, and tickets range from $25 per person, to up to $115 per person. The Radio City Christmas Spectacular is held twice daily at the Radio City Music Hall, with show times varying day to day. Tickets range from $45 to $185 per person.
Having an unforgettable vacation experience is the goal of any vacation, and visiting any of these locations this season will allow anyone to have a dream getaway. Visit http://www.registryselectinternational.com/ for more information on travels this holiday season with Registry Select International.
###
1-844-209-9115
info(at)registryselectinternational(dot)com