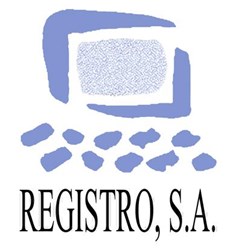 DocPath's Partner Program continues to grow and now includes more then twenty partners worldwide
Suwanee, GA (PRWEB) December 17, 2013
Last November, DocPath and Registro S.A. signed a Partner Agreement that turned Registro S.A. into a Certified DocPath Partner. Certified Partners constitute the highest level within DocPath's Channel Program, as they have passed an exam proving their sales and technological knowledge of DocPath solutions.
Registro S.A. was founded in 1983 and provides global IT solutions and customized services, which include: Social Business, Project Development, ERP Solutions, Systems and Specialized Consulting Projects and Outsourcing, among other services.
To become a Certified DocPath Partner, Registro S.A. has undergone a thorough technical training program, in order to obtain in-depth knowledge of DocPath's document software solutions on the one hand, and to easily detect new business opportunities resulting from the collaboration agreement on the other hand, which will undoubtedly increase the competitive edge of both companies.
Technological Network of Document Management Partners
In 2009, DocPath launched its Partner Channel Program, based on on-going training and an internal policy that manages commercial relationships. The Partner Program includes two types of Partners: "Authorized Partners", which act as distributors of new software licenses or resellers; and "Certified partners", which carry out projects from beginning to end. In both categories, these companies represent DocPath's document management and technology software around the world. In fact, DocPath's network of business allies continues to grow, as it already includes more than twenty companies from three continents (America, Europe and Oceania) in 2013.
DocPath maintains fluid and regular communication with its partners through its quarterly Newsletter and the Partner Bulletin. The aim of these publications is to inform our Partners of any technological innovations and to provide updated sales documentation.
About Registro S.A.
Registro S.A. is a Spanish company that was founded thirty years ago, in 1983. At present, the company has five delegations throughout Spain and offers its clients Business Solutions and IT Services. Specifically, Registro S.A. provides global IT solutions and customized IT Services, and specializes in Social Business. Its clients include recognized companies, such as Telefónica of Spain, Ferrovial, Cadena Ser or TeleMadrid, and its Partners are leading IT companies, such as IBM, HP, Microsoft and MBS. Registro S.A. obtained the ISO 9001 quality certification in 2000, which recognizes the mature level of the company´s quality management system.
For more information, visit: http://www.registro-sa.com
About DocPath
DocPath is a leading business document software manufacturer. Founded in 1992, its headquarters is located in Madrid, Spain, with two other design and development offices. DocPath solutions are found in companies all over the world. Among its international clients are prestigious banks and first-class corporations, which are aided by DocPath solutions by simplifying the complicated and critical tasks involving design and the distribution of documents. DocPath maintains a strong commitment to R&D&i, an area that receives a good amount of its revenue, and in which lies the key to the company´s success.
For more information, visit http://www.docpath.com.
DocPath is a registered trademark of DocPath Corp. All rights reserved. Other trademarks may be the property of their respective owners..