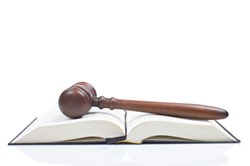 The class action seeks relief, including injunctive relief from Regus for unfair business practices based on claims of hidden and unreasonable fees.
San Francisco, California (PRWEB) December 10, 2013
The putative class action lawsuit against Regus Management Group, LLC and three of its affiliated entities (the "Affiliates") has survived a motion to dismiss. The lawsuit is pending in the United States District Court, Northern District of California, and is docketed as Case No. 3:12-cv-04000. Plaintiffs in the lawsuit contend that Regus assesses hidden and unreasonable charges.
On November 1, 2013, all claims involving one of the three named plaintiffs were dismissed by the Court pursuant to a settlement agreement. Based on the settlement, the Court dismissed claims by one of the two California plaintiffs against Regus and the Affiliates and "alternative counterclaims" asserted by Regus against the California plaintiff that, according to the operative pleading, arose in "the event, and only in the event" that the Court determined that Regus or the Affiliates "imposed unauthorized charges and…that any portion of" the agreements of Regus and its Affiliates were "void, or otherwise unenforceable."
Previously, on April 22, 2013, the Court had entered an order allowing certain claims brought by the plaintiffs to proceed after Regus and the Affiliates had moved to dismiss all of plaintiffs' claims. The complaint asserts that Regus fails to adequately disclose charges assessed to its California and New York office space clients and that Regus makes false and/or misleading advertising statements concerning the space advertised to customers of Regus in California.
A copy of the operative complaint has been made available online at http://www.arilaw.com, and other public documents can be obtained upon request. For questions regarding this lawsuit, please contact Neha Sareen at neha@arilaw.com or 415-857-3487. Those who inquire by e-mail are encouraged to include their mailing address, telephone number, and the reason for their inquiry.
DISCLAIMER: In some jurisdictions, information contained herein may constitute an Attorney Advertisement. Hiring an attorney is an important decision that should not be based solely on advertisements. Prior results do not guarantee a similar outcome. The information contained herein is not intended to constitute advertising or a solicitation in any jurisdiction where such information would not comply with the ethical rules or applicable laws of the relevant jurisdiction.
CONTACT: Neha Sareen
Ari Law, P.C.
415-857-3487
neha(at)arilaw(dot)com