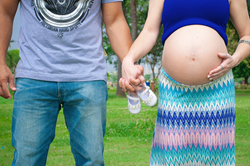 Get Quality Substance Abuse Treatment for Pregnant Women at Broadway Treatment Center, call (714) 443 8218
Orange, California (PRWEB) August 31, 2016
Broadway Treatment Center is one of the fastest growing substance abuse recovery centers in Southern California. Their multidisciplinary approach to substance abuse, which has seen numerous program additions, has been the catalyst for hundreds of individuals learning to live a clean, sober and productive life. The newest program track is specifically geared towards expectant mothers struggling with drug or alcohol addiction.
Due to several factors such as physical, emotional and psychological stressors on the woman's body, pregnancy can often create the ideal conditions for an addiction to manifest. Lifestyle changes, relationship fluctuations, and monetary demands can also weigh heavy on an expectant mother. Many pregnant women who are suffering from addiction tend to have low self-confidence, struggle with loneliness, and could possibly be dealing with a co-occurring psychological disorder such as anxiety or depression, that has gone undiagnosed. Instead of seeking help, they turn to drugs and alcohol to self-medicate.
Not only can addiction to drugs or alcohol be harmful to the pregnant mother, it can extremely detrimental to the well-being of the baby forming inside her. Anything an expectant mother puts into her body goes directly into the baby's bloodstream by way of the umbilical cord. Drug or alcohol abuse during pregnancy has been linked to abnormalities and defects in the developing child. Further, babies born addicted to drugs or alcohol can experience many health complications, some of them life threatening. It is imperative that expectant mothers who are addicted to drugs or alcohol seek treatment as soon as possible to save not only their own lives, but the lives of their unborn child.
"The stigma surrounding substance abuse in our society is strong; It is amplified when it comes to pregnant women. The feelings of shame can be overwhelming, and often preclude seeking treatment for the addiction and any co-occurring disorders present" stated Lisa Friedman, Clinical Supervisor at Broadway Treatment Center. "We can see to it that the proper nutrition, light exercise and appropriate prenatal care needs are addressed by a physician in order to facilitate an expedient and safe recovery."
Lisa has been a Licensed Marriage and Family Therapist for more than 10 years. She brings an extensive assortment of psychotherapy expertise, and is recognized as an authority on co-occurring disorders, trauma, eating disorders, grief, loss and mental health issues. In addition, Lisa is certified as an ASPO (Lamaze instructor) from UCSD and has assisted in over 100 deliveries, taught a childbirth education series, and worked in a pregnant and post-partum drug abuse program.
Broadway Treatment Center, headquartered in Huntington Beach, CA, specializes in the treatment of addiction to drugs and alcohol, and provides comfortable residential treatment programs that range from 30-days to 9-months in duration. Their evidence-based, multidisciplinary approach to addiction has helped hundreds of individuals learn to live a clean and sober lifestyle. Learn more about the award winning rehab center in Huntington Beach by contacting their office by calling or emailing.
For more information:
Phone: (714) 443-8218
Website: http://www.broadwaytreatmentcenter.com