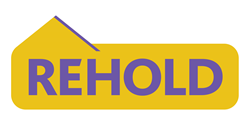 Rehold.com provides property records and real estate listings for nearly every address in the country.
Boston, MA (PRWEB) May 06, 2016
Rehold today announced the launch of its flagship website, Rehold.com. The website provides property records and real estate listings for nearly every address in the country.
The platform allows users to find detailed information about any address – whether residential or commercial – and learn about the public records for the properties history. It includes both a search function to locate a specific home address and also a directory system that allows users to review entire streets and neighborhoods. Individual property records also include recent sales, foreclosures and listings of properties for sale when available.
While there are many real estate listing sites, each has their own focus on which property records they make available. Many only include information on properties that have sold in the last 10 to 15 years. Still others focus on properties currently listed for sale. Only Rehold includes property records going back more than 20 years and combines that with full public records of the owners, tenants and neighbors.
The Rehold real estate directory helps home buyers, sellers, renters and property investors to get an in-depth understanding of a properties history. This assists them in buying, renting, building, financing and remodeling to create their dream homes. They are able to get property descriptions, full public records, sales history, current resident status and tenant history. While the best real estate agents use this information to help their clients find the best home and get the best price for their purchase.
Rehold.com is built on a constantly updating database that contains records on more than 115 million properties in the US. The property data covers household residential, commercial and business records, including neighbors, property features, resident names, phone numbers, recent property assessments, nearby schools and more.
About Rehold
Rehold (https://rehold.com) is a real estate navigator that gives property investors, home buyers, sellers, renters and real estate agents an easy way to research any property across the country. It offers the most comprehensive historical records and accurate current information available anywhere online. The platform includes resident history and property features to current owners and recent assessments.