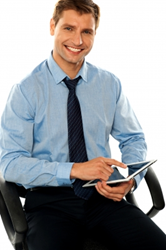 Spreading out funds in a qualified account is common among investors although our approach to wealth building has helped uncover new opportunities
Tampa, FL (PRWEB) January 27, 2015
New alternatives exist in the housing market that could be beneficial to investors in the U.S. this year. The JWB company is now explaining REIT alternatives for investors of real estate online at http://www.jwbrealestatecapital.com/what-is-a-1031-exchange.
A real estate investment trust is one of the routes that some adults take to diversify funds in the housing industry annually. Some of the alternatives that are explained in the JWB content now posted includes different IRA strategies and turnkey property ownership in 2015.
"Spreading out funds in a qualified account is common among investors although our approach to wealth building has helped uncover new opportunities," said a JWB Group source.
The rental market across the U.S. has remained strong even after the 2008 housing market issues, according to the JWB Group. The new alternatives for adults who are seeking more than REIT investment products for this year are also explained in a downloadable guide now posted for immediate review online.
"We've created a lot of new content over the past several months and have put together a starter guide for adults," said the source.
The JWB Group has also created content for adults who already own investment properties in the U.S. Someone who owns a single property and would like to purchase a second home can now access the content at http://www.jwbrealestatecapital.com/what-is-a-1031-exchange to learn how to avoid paying taxes on a purchase.
About JWB Real Estate Capital
The JWB Real Estate Capital company promotes its national investment programs in the U.S. to adults seeking consistent ROI on a monthly basis. The company has increased its account manager count for the New Year. The JWB Real Estate Capital company has established a mobile content delivery area on its website to serve investment data to tablets, laptops and smartphones.