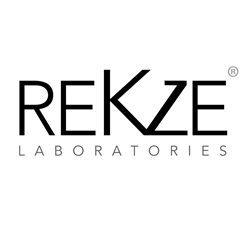 Miami, FL (PRWEB) December 13, 2016
REKZE Laboratories announces the launch of its Affiliate Program, providing opportunities to generate revenue to individuals and businesses by offering high-end anti-hair loss products to their visitors and customers.
The high growth opportunities offered by the global hair loss market is ideal for those wanting to monetize their website and generate online income full or part time. REKZE Laboratories' Affiliate Marketers can tap into a market in continuous expansion; the hair loss market being valued at USD 7.3 billion in 2015, according to a complex study complied by Grand View Research. In the United States alone about 35 million men and 21 million females suffer from hair loss.
The Affiliate Program from REKZE Laboratories comes to complement its already high quality services and products, and arrives after the company recently boosted the market's hair care category with an innovative product, unique on the market, the 28 scalp wipes.
World's first scalp wipes are designed by REKZE Laboratories to cleanse the scalp and create the optimal conditions for hair regrowth, while helping make hair look thicker. Over 28 ingredients are combined in the formula used for the 28 scalp wipes specially chosen to help treat hair thinning and shredding hair, to support a healthy hair growth.
For REKZE Laboratories affiliates, the program is a good way to make online communities profitable as they earn commissions for referring sales to vendors' websites. The company gives an opportunity to make revenues and enrich the affiliates website's content by offering REKZE Laboratories products: 63 anti-hair loss and hair growth stimulating shampoo, 43 anti-hair loss and hair growth stimulating conditioner, 24 anti-hair loss treatment serum and 28 scalp wipes, the latter being completely a singular product on the market today.
The products developed by REKZE Laboratories are some of the most complex on the market, specially designed to help treat hair thinning and hair loss and to stimulate hair growth without Minoxidil. The REKZE Laboratories' Affiliate Program is a sales and marketing tool benefiting their partners looking to expand their online sales and take advantage of new markets, by offering their visitors high quality products to fight alopecia and other types of hair loss.
Participation in the program is fast, simple and free. The program offers affiliate marketers 10% commission rate for all new sales and no items are non-commissionable. They also benefit of a bonus commission rate during seasonal and promotional campaigns, 30-day referral cookie, and a compelling and consistently updated selection of creative assets. A dedicated Affiliate Manager will always assist and support all Marketing needs of REKZE Laboratories Affiliate Program. The company also offers international shipping service allowing Affiliate Marketers to expand their reach to all their visitors and customers regardless of their location.
REKZE Laboratories' Affiliate Program is using ShareASale.com platform to make it easy for the company's affiliate marketers to get started and receive trusted third–party tracking, real–time reporting, and monthly commission checks.
About REKZE Laboratories
REKZE Laboratories is a privately held-boutique company. Its innovative line of hair care products designed to restore the optimal environment for hair regrowth currently includes the 63 shampoo, 43 conditioner, 24 serum and 28 scalp wipes. The products use a complex formula created to help stimulate the scalp naturally to boost blood circulation and better nourish hair follicles, while cleaning the build-up on the surface of the scalp that clogs the hair follicle to create the optimal conditions essential for a healthy hair growth. REKZE Laboratories products are specially designed to deliver maximum results through non-prescription over-the-counter hair care products.
REKZE Laboratories brand is represented by two corporate entities based in the United States, REKZE Laboratories LLC, and respectively, in the United Kingdom, REKZE Laboratories Ltd, both entities are privately held.
For more information about products and company, please visit http://www.rekze.com.