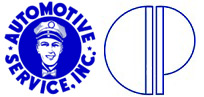 The acquisition of ASI brings RelaDyne into new territories, allowing us to expand our service area and enhance our product availability in other markets.
Cincinnati, OH (PRWEB) December 17, 2015
RelaDyne, one of the nation's leading providers of lubricants, fuel, diesel exhaust fluid (DEF), and industrial reliability services, announced this week that it has acquired Automotive Service, Inc. / Central Penn Oil ("ASI"), a family owned and operated fuels and lubricants distributor since 1934.
For more than 80 years, ASI has been servicing a broad range of automotive, fleet, and industrial customers with lubricants, fuels, ancillary products, and lubrication equipment in the eastern and central Pennsylvania and southern tier New York markets from three strategic locations. The company prides itself on being large enough to provide competitive products while small enough to offer superior service to its customer base.
As part of RelaDyne, ASI will strategically expand RelaDyne's geographic footprint further into Eastern Pennsylvania and upstate New York, providing additional avenues for lubricant and fuel sales as well as expansion of industrial reliability solutions through RelaDyne Reliability Services.
ASI customers can continue to expect the same level of customer service and will soon have additional avenues of interaction with ASI, including access to RelaDyne Express, RelaDyne's e-commerce platform, where they'll be able to order online and view account information such as orders and invoice histories anytime, anywhere.
John Palmer, third generation owner of ASI, will continue with RelaDyne as General Manager of the newly formed branch. Additional ASI team members will stay with RelaDyne as well to ensure continuity for customers and suppliers. "We are extremely excited to join RelaDyne and be given the ability to expand our product and service offerings to customers in order to better serve them," says Palmer.
"The acquisition of ASI brings RelaDyne into new territories, allowing us to expand our service area and enhance our product availability in other markets," notes Larry Stoddard, Chief Executive Officer for RelaDyne. "We welcome ASI customers and associates and look forward to providing them with additional offerings and opportunities for service."
Automotive Service, Inc. is RelaDyne's sixth acquisition of 2015.
About RelaDyne
RelaDyne, headquartered in Cincinnati, Ohio, is an industry leading lubricant, fuel, and DEF distributor providing customers with integrated reliability management services for industrial and commercial businesses in the United States. RelaDyne was formed in 2010 by the combination of four industry leaders – Mid-Town Petroleum, Inc. (Bridgeview, IL), Oil Distributing Company (Cincinnati, OH), The Hurt Company, Inc. (Houston, TX) and Pumpelly Oil Company (Sulphur, LA). RelaDyne's distribution platform spans more than 30 locations serving states in the Central US. In May 2014, RelaDyne's industrial services business expanded with the acquisition of Turbo Filtration Corporation (TFC), enhancing their offering to key industrial customers throughout the US. The company also benefits from the support of its business-building financial partner, AEA Investors LP, which manages funds worth approximately $6 billion of invested and committed capital. For more information, visit http://www.RelaDyne.com.