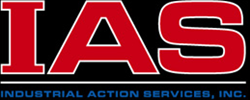 Cincinnati, OH (PRWEB) February 23, 2016
RelaDyne, one of the nation's leading providers of lubricants, fuel, diesel exhaust fluid (DEF), and industrial reliability services, announced today that it has acquired Industrial Action Services, Inc. ("IAS"), a national leader in oil flushing and chemical cleaning services.
IAS (http://www.industrialactionservices.com), headquartered two hours northeast of Houston, Texas, performs advanced oil flushing and chemical cleaning system decontamination services throughout the United States and Canada. The company was founded in 2007 and has since grown to be a leading industrial services business in the US.
Founder and previous owner of IAS, Kevin Sapp, commented, "We are looking forward to being part of RelaDyne and providing our customers and employees with additional resources we didn't have access to before." Sapp, along with the entire IAS team, will stay on full time with RelaDyne and work closely with Scott Hill, RelaDyne Vice President of Reliability Services, to facilitate the acquisition and continued growth and expansion of IAS as part of RelaDyne Reliability Services.
IAS brings to RelaDyne additional experience in varnish removal services and an extensive inventory of prototype equipment and industry knowledge and expertise, particularly within the petrochemical and refinery industries. "The addition of Kevin Sapp and the IAS team brings incredible state-of-the-art processes and techniques to our Reliability Services offering," states Scott Hill. "Their industry experience will significantly increase what we bring to our existing customers and to the marketplace."
"We are excited to have IAS join the RelaDyne family," says Larry Stoddard, RelaDyne CEO. "This acquisition will allow RelaDyne to continue to be the industry leader in Reliability Services for our customer base across the United States and Canada."
IAS will continue to operate as Industrial Action Services within RelaDyne Reliability Services. IAS is RelaDyne's second acquisition of the New Year.
About RelaDyne
RelaDyne, headquartered in Cincinnati, Ohio, is an industry leading lubricant, fuel, and DEF distributor providing customers with integrated reliability management services for industrial and commercial businesses in the United States. RelaDyne was formed in 2010 by the combination of four industry leaders – Mid-Town Petroleum, Inc. (Bridgeview, IL), Oil Distributing Company (Cincinnati, OH), The Hurt Company, Inc. (Houston, TX) and Pumpelly Oil Company (Sulphur, LA). RelaDyne's distribution platform spans more than 30 locations serving states in the Central US. In May 2014, RelaDyne's industrial services business expanded with the acquisition of Turbo Filtration Corporation (TFC), enhancing their offering to key industrial customers throughout the US. The company also benefits from the support of its business-building financial partner, AEA Investors LP, which manages funds worth approximately $6 billion of invested and committed capital. For more information, visit http://www.RelaDyne.com.
About Industrial Action Services, Inc.
Industrial Action Services, Inc. (IAS) is the world's premier provider of on-site fluid purification, system decontamination and engineered maintenance and condition monitoring services. The IAS team of dedicated experts focuses on fluids, fluid systems, and condition monitoring to provide long-term reliability to customers in a wide range of circumstances, including pre-commissioning of new equipment, planned maintenance to remove gradual contamination build-up, and emergencies such as catastrophic failures. For more information on IAS, visit http://www.industrialactionservices.com.