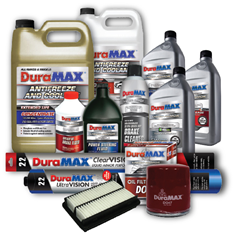 DuraMAX is one of the fastest growing automotive aftermarket brands in the US.
Cincinnati, Ohio (PRWEB) May 13, 2014
RelaDyne, the nation's leading provider of lubricants, fuel, diesel exhaust fluid (DEF), and industrial reliability services, has added a full line of automotive filters to its brand of automotive products, DuraMAX.
DuraMAX Oil began in 2010 as a line of automotive motor oils originating from RelaDyne's Cincinnati branch and has since expanded to include dexos1-approved oils, automatic transmission fluids (ATF), antifreeze, wiper blades, chemicals, and a comprehensive offering of value-added solutions for professional installers in the automotive industry. Now marketed throughout RelaDyne's footprint, the ever-growing line of automotive products has become one of RelaDyne's top national brands.
"The DuraMAX brand has seen steady growth in the automotive market over the last couple of years; it was only natural for us to include a full line of quality filters in the mix as well," says Bob Johnson, Automotive Sales Manager for RelaDyne.
The DuraMAX filter line consists of oil, air, cabin air, and fuel filters manufactured to meet or exceed original equipment manufacturers (OEM) requirements and includes a dedicated technical support line and online e-catalog search. The online catalog (duramax.e-cat.us.com) provides the most up-to-date application and cross reference information for both filters and wiper blades.
"The DuraMAX product line is one of the fastest growing automotive aftermarket brands in the US," says Dan Oehler, Vice President of Sales and Marketing at RelaDyne. "From its inception, DuraMAX has been positioned in the marketplace as a brand with high quality product technology and specifications, premium product imaging, and great customer value."
For more information on DuraMAX products and services, call 317-696-3009 or visit RelaDyne's website at http://www.reladyne.com/products/automotive/. Look for DuraMAX's ad in the May issue of National Oil Lube & News.
About RelaDyne
RelaDyne, headquartered in Cincinnati, Ohio, is an industry leading lubricants and fuel distributor providing integrated equipment reliability management products and services for industrial, commercial, transportation and automotive businesses in the US. Four industry leaders – Mid-Town Petroleum, Inc. (Bridgeview, IL), Oil Distributing Company (Cincinnati, OH), The Hurt Company, Inc. (Houston, TX) and Pumpelly Oil Company (Sulphur, LA) – joined to form RelaDyne on Nov. 8, 2010. Its innovative Field Reliability Management (FRM) platform of services is designed to enhance the operations of companies involved in process manufacturing, utilities, food and beverage processing, mining equipment and commercial fleets. The company also benefits from the support of its business-building partner, AEA Investors LP, which manages funds worth approximately $5 billion of invested and committed capital. For more information, visit http://www.RelaDyne.com.