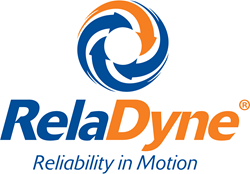 Maintaining the stringent standards of over the water transfer under US Coast Guard Regulations provides RelaDyne with a true edge over local competition.
Cincinnati, OH (PRWEB) March 19, 2014
RelaDyne, the nation's leading provider of lubricants, fuel, diesel exhaust fluid (DEF), and industrial reliability services, is making a splash in the marine business, both in its northern and southern regions.
The marine business in the Great Lakes region provides the majority of the supply of coal, limestone and iron ore for the integrated steel companies located along the lakes.
The RelaDyne Chesterton location has been a United States Coast Guard Approved carrier for over the water petroleum transfer since April 1996. This certification provides the opportunity for RelaDyne delivery vehicles to legally deliver fuel and lubricants to the marine industry at the southern end of Lake Michigan.
In January, RelaDyne's branch in Chesterton, Indiana, safely completed a number of over the water transfers for a local steamship company to assist them in the last deliveries before the lakes shut down for the winter. On a very cold January night, with ambient temperatures at -13 degrees F, RelaDyne delivered 2500 gallons of Shell Argina T40 to one of the steamships, pumping the oil very slowly.
"The ship was fighting ice in a big way to get to the port," said one RelaDyne driver. "It bumped the dock and rode it until the stern hit, causing the dock to shake from impact." These were tough conditions in which to operate, but the RelaDyne folks forged ahead, much like the steamship, to get the job done.
"Maintaining the stringent standards of over the water transfer under US Coast Guard Regulations provides RelaDyne with a true edge over local competition," states Warren Halsey, Operation Manager for RelaDyne's Great Lakes region.
In the Gulf Coast, the marine focus shifts from steamships to river pilots and shrimp boats with a focus on over-the-water fueling and services such as chemical cleaning, oil filtering, and high velocity flushing. "Our biggest benefit to customers," says Scott Peterson, RelaDyne Sales Rep, "is that we get our fuel direct from the refinery. It's been an industry standard for marine fuel to come from barges, where there may be less quality control. We take pride in providing quality products and services to our customers."
For more information on RelaDyne products, services, and solutions, visit http://www.reladyne.com. Both RelaDyne regions expect great momentum in the marine industry in years to come.
About RelaDyne
RelaDyne, headquartered in Cincinnati, Ohio, is an industry leading lubricants and fuel distributor providing integrated equipment reliability management products and services for industrial, commercial, transportation and automotive businesses in the US. Four industry leaders – Mid-Town Petroleum, Inc. (Bridgeview, IL), Oil Distributing Company (Cincinnati, OH), The Hurt Company, Inc. (Houston, TX) and Pumpelly Oil Company (Sulphur, LA) – joined to form RelaDyne on Nov. 8, 2010. Its innovative Field Reliability Management (FRM) platform of services is designed to enhance the operations of companies involved in process manufacturing, utilities, food and beverage processing, mining equipment and commercial fleets. The company also benefits from the support of its business-building partner, AEA Investors LP, which manages funds worth approximately $5 billion of invested and committed capital. For more information, visit http://www.RelaDyne.com.