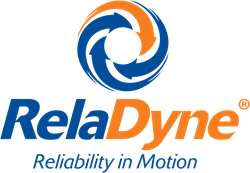 We have more than double the attendance of last year's similar event and are expecting more registrations.
Lake Charles, LA (PRWEB) October 30, 2014
RelaDyne, one of the nation's leading providers of lubricants, fuel, diesel exhaust fluid (DEF), and industrial reliability services, will be hosting Reliability Summit 2014, an industrial-focused workshop centered on lubrication best practices and reliability education. During the workshop, attendees will learn how to build an action plan based on precision lubrication practices, how to predict maintenance failures due to varnish, and to understand the importance of using the correct lubricants based on the application needed.
Speakers for the event include Doug Muennich, Varnish Mitigation Specialist at RelaDyne; Dr. Dave Wooton, Founder and Principal Consultant for Wooton-Consulting; and Mark Barnes, Vice President Reliability Services for Des-Case Corporation. These industry experts will be covering the following topics:
Lubricating Oil Degradation and Varnish Issues – Doug Muennich will present how to manage and predict varnish-related failures with the latest varnish mitigation technologies.
The Importance of High Quality Lubrication – Dr. Dave Wooton will discuss what a quality lubricant is made of and how to assess this value in relation to equipment reliability.
The Business Case for Precision Lubrication – Mark Barnes will share how to systematically engineer out 5-15% of a company's annual maintenance budget with proper lubrication practices.
"We are thrilled to be hosting this event and providing educational opportunities like this to our customers," says Jim Snow, General Manager of RelaDyne Sulphur, formerly Pumpelly Oil Company. "So far, we have more than double the attendance of last year's similar event and are expecting more registrations as the date approaches."
The workshop is open to area industrial companies, focusing on petrochemical, power generation, LNG, pulp and paper, and general manufacturing. The event is valued at $550, but cost to attendees is complimentary from RelaDyne. For more event details or to register to attend, go to http://reliability2014.eventbrite.com or call 337-625-1139 ext 1001.
About RelaDyne
RelaDyne, headquartered in Cincinnati, Ohio, is an industry leading lubricants and fuel distributor providing integrated equipment reliability management products and services for industrial, commercial, transportation and automotive businesses in the US. Four industry leaders – Mid-Town Petroleum, Inc. (Bridgeview, IL), Oil Distributing Company (Cincinnati, OH), The Hurt Company, Inc. (Houston, TX) and Pumpelly Oil Company (Sulphur, LA) – joined to form RelaDyne on Nov. 8, 2010. Its innovative Field Reliability Management (FRM) platform of services is designed to enhance the operations of companies involved in process manufacturing, utilities, food and beverage processing, mining equipment and commercial fleets. The company also benefits from the support of its business-building partner, AEA Investors LP, which manages funds worth approximately $5 billion of invested and committed capital. For more information, visit http://www.RelaDyne.com.