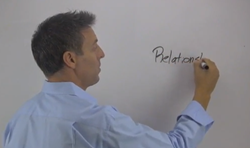 The long-standing expression, 'It's not what you know, it's who you know,' has some truth to it; but this meeting isn't just a giant business card exchange – it's about strategically building lasting, mutually valuable connections
Miami, FL (PRWEB) August 13, 2013
The top Miami entrepreneurs group, Renegade South Florida Entrepreneurs (RSFE), announced that it will unveil the secret to leveraging the power of relationship marketing at its next chapter event on Aug. 22, 2013, from 3-6 p.m., in Hollywood, Fla. In partnership with the Miami Chapter of Glazer-Kennedy Insider's Circle (GKIC) – the No. 1 direct-response marketing group in the world -, Chapter Director Andrew Cass will discuss the three 'Hows', and bring in networking specialist Vince Gelormine to host an exclusive speed networking session, free for first-time guests.
"The long-standing expression, 'It's not what you know, it's who you know,' has some truth to it; but this meeting isn't just a giant business card exchange – it's about strategically building lasting, mutually valuable connections," Cass said. "Not only will attendees learn how to establish the right kind of relationships that make sense for them, their values and their business model, but they will also be able to put their skills to the test in a real-life speed networking event."
Renowned business mogul and founder of the Virgin Group empire, Richard Branson, said in an article in Entrepreneur.com that it is important to meet and interact with fellow entrepreneurs, experts in the field and innovative newcomers. "However you go about making connections, from the very first moment you begin to realize that your idea is worth pursuing, the first step on the road to success is building a network."
On that note, Cass will dissect at least 3 'Hows' of leveraging the awesome power of relationship marketing: 1) Joint Ventures, 2) Power of Association, and 3) Networking. All RSFE attendees will be encouraged to explore joint venture opportunities with other entrepreneurs at the event. "Entrepreneurs need to meet belly-to-belly and stop hiding behind the social media networks and webinars," Cass stated. "Face-to-face interactions gain more trust in a shorter period of time."
Miami networking specialist Vince Gelormine will conduct an entire segment on speed networking—speed dating for business. Each attendee will spend three minutes with a different person, granting them the chance to talk and share business opportunities with the entire group, one potential 'business partner' at a time.
Internet marketer and RSFE member CJ Bronstrup said that both the group and Cass gave him inspiration and instant success. "He's given me ideas that really inspired me, practical things to do in my business and strong personal motivation," Bronstrup said. "One tip he gave me one day in about five minutes made me $2,700 in another five minutes."
To view a video of Andrew Cass introducing the topic and also offering an opportunity to register, visit http://nobsmiami.com/event/.
First-time guests are welcome to join, free of charge, and invited to arrive at 2 p.m. for a brief orientation. They can receive up to $1,000 in free gifts from the top Direct-Response Marketing group in the world [GKIC]. More information about RSFE can also be found at http://www.nobsmiami.com/.
About Renegade South Florida Entrepreneurs / GKIC Miami Chapter
RSFE is in partnership with GKIC, the world's leading direct response marketing organization, and also with InfusionSoft, the top all-in-one sales and marketing software built for small businesses.
The RSFE events are where South Florida's brightest entrepreneurs gather to discuss ideas and help each other achieve breakthroughs in their businesses.
Host and Chapter Director Andrew J. Cass is co-author with marketing guru Dan Kennedy in The Ultimate Success Secret: South Florida Edition.
Andrew is also a Direct Sales and Marketing Strategist, 'Dan Kennedy Certified' Business Advisor, speaker, and owns his own Mobile Marketing business. Additional information is available at http://nobsmiami.com/.