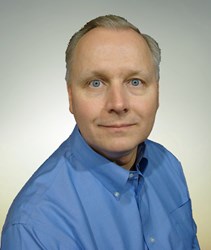 At the heart of the new paradigm to thrive from such debilitating change are communication skills.
Roanoke, VA (PRWEB) August 31, 2013
Relationship coach Mark Jala helps businesses and married couples thrive on change. Change happens to everyone every day. However, what happens when there is serious debilitating change? This high level of change often includes great fear and debilitating inaction. Mr. Jala is developing new training programs to not just manage but thrive on such serious change.
"When confronted with serious changes, we are often put into a debilitating state of inaction and hopelessness. Normal change management theories fly out the window and we are left in a state of shock. This can happen to any person and any business. A soldier comes back home to his family without limbs. A husband loses what was thought to be a secure job. A wife is diagnosed with breast cancer. A business loses a key manager. A new regulation puts a business in jeopardy. A big chain store comes to town jeopardizing small businesses. These kinds of changes require a new way of thinking, a new paradigm," says Mr. Jala.
One of the side effects of such change is that plans and dreams are often destroyed. The soldier who had plans to start a construction business upon coming home now has to face lengthy rehabilitation and a limited set of career choices. The small business facing a giant retailer moving in to town has to change the business or face bankruptcy. The business that lost a key manager with exceptional knowledge of the operation has to keep the daily functions going while looking for a replacement.
Mr. Jala says "At the heart of the new paradigm to thrive from such debilitating change are essential communication skills. We need to communicate internally with ourselves to overcome inaction and fear. We also need to communicate externally with business associates or family members. Another key element in thriving from such change is understanding our own human needs. It may sound odd, but a clear understanding of our own needs will help us set the proper direction."
Mr. Jala is developing the training programs now and expects them to be available by the end of 2013.
About Relationship Coach Mark Jala
Mark Jala is available for interviews and speaking engagements. Book him for your show today. He is available on short notice via telephone. Mark Jala writes for http://www.CookTalkLove.com and is writing his first book about using the family meal as the perfect setting for nourishing marriages. Sponsors please contact Mr. Jala by email or phone for full details.