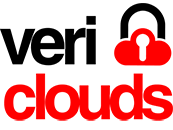 Seattle, WA (PRWEB) September 13, 2017
VeriClouds, the leader in credential verification services, today launched its new service that allows consumers and end users to check for leaked credentials against the industry's largest database of compromised credentials at Kuppinger Cole's Consumer Identity World USA, where the company is a platinum sponsor. The service allows individuals to check whether their email addresses have been stolen or leaked in a data breach, and business users to gain visibility into the leaked credentials in their domain.
"We wanted to give users an app that provides the same visibility into their compromised credentials," said Steve Tout, CEO of VeriClouds. "It provides users as well as SOC team members and IT leaders a way to detect compromised credentials of individuals as well as corporate domains, while never revealing sensitive information that could be used against them. The VeriClouds service is a safer and more robust solution for detecting leaked credentials than any alternatives, and we never reveal registration data or PII when using the service."
Using the free service, users can:

Check if your credentials have been leaked
Check how many credentials are leaked in your business domain
Search more than 6B leaked accounts for leaked credentials
*Receive a free email report (when compromised credentials are detected)

Be confident that their information always stays private
When users sign up for one of the company's flagship products, CredMonitor or CredVerify, IT and security professionals would be able to access additional information about leaked accounts such as the hashed value of the leaked passwords and the leaked source type to facilitate forensic research and education.
To try the free VeriClouds service, visit https://my.vericlouds.com
Attendees of Kuppinger Cole's Consumer Identity World can stop by the VeriClouds booth to see live demos of CredMonitor and CredVerify in the Expo Area of Meydenbauer Center, room 405, all day on Wednesday, September 12th.
About VeriClouds
VeriClouds is a credential verification services company helping organizations detect compromised credentials before hackers do, using the same data attackers do, proactively monitoring the dark web and systematically reducing user-centric risk. VeriClouds provides the best approach for eliminating the biggest cause of massive data breaches, the weak and/or stolen password. VeriClouds was founded in 2014 by Rui Wang, a former security researcher at Microsoft with a PhD in cyber security, and Stan Bounev, a successful entrepreneur with over 16 years of corporate and startup experience in the banking and technology industries. VeriClouds has built one of the largest commercially available databases including breach data from the dark web and diverse data sources using privacy preserving principles and strong encryption. To learn more visit http://www.vericlouds.com or @vericlouds.