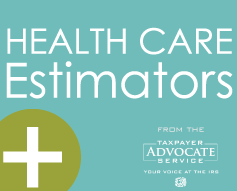 New Employer Shared Responsibility Provision Estimator designed to help employers better understand how the provision works and how it may apply to them.
Washington, DC (PRWEB) June 08, 2016
The Taxpayer Advocate Service launched a new tool to help employers better understand how the Affordable Care Act's (ACA) Employer Shared Responsibility Provision (ESRP) works and learn how the provision may apply to them.
Employers can use the ESRP Estimator to determine:

The tool provides users with definitions of key terms, links to the actual regulations and offers real-life examples and detailed instructions to assist them with using the tool.
The Employer Shared Responsibility Provision (ESRP) Estimator can help employers better plan and possibly avoid payment later. Employers can also use it when they have employee changes to see if that change will affect their employer status under the ESRP provisions.
This new ESRP Estimator is the fourth tool to be added to the Taxpayer Advocate Service's online healthcare estimators. The tools are all designed to ease taxpayer burden by helping users understand and determine eligibility or responsibility for federal healthcare tax credits and payments, as well as estimate those amounts.
"Affordable Care Act rules, also referred to as healthcare provisions, are some of the most complex tax concepts to understand," said National Taxpayer Advocate Nina Olson. "The new, easy-to-use tools reduce taxpayer burden by increasing familiarity with and providing estimates of ACA credits and payments ahead of tax season."
The three other available ACA estimators are:
The Individual Shared Responsibility Provision requires that each taxpayer and member of their family have qualifying health insurance for a full year, a health coverage exemption or make a penalty payment when filing taxes. If for any reason an individual did not have qualifying insurance for the entire year and did not qualify for an exemption from having coverage, then that individual or his or her guardian, in the case of a minor dependent, may owe a shared responsibility payment (SRP) at tax time. The Individual Shared Responsibility Provision – Payment Estimator helps estimate that payment amount.
This tool helps taxpayers who experience a change in income or family size during the year estimate how much their Premium Tax Credit (PTC) amount, given to qualifying taxpayers with health insurance coverage, may change. Events such as the birth of a child or a job loss impact both the amount of advanced PTC that is being paid to the insurer, if the taxpayer chose that option, and the total amount of PTC allowed. This tool provides an estimate of approximately how much that change might be.
This tool helps small employers and tax-exempt employers estimate the amount of credit they may receive for tax years 2014, 2015, 2016 and beyond for maintaining current healthcare coverage or offering it to employees for the first time. The tool walks through the required calculations to help determine if a business can take the credit and estimates the amount.
To learn more about these tools and the Affordable Care Act overall, visit taxpayeradvocate.irs.gov/get-help/aca. Information about these tools as well as a link to them can also be found on http://www.irs.gov by using "ACA Estimator Tools" in the search box.
About the Taxpayer Advocate Service
The Taxpayer Advocate Service (TAS) is an independent organization within the Internal Revenue Service (IRS) that helps taxpayers and protects taxpayer rights. TAS is your voice at the IRS. You can find your local advocate's number at taxpayeradvocate.irs.gov, or call TAS toll-free at 1-877-777-4778. TAS can help if you need assistance resolving an IRS problem, if your problem is causing financial difficulty, or if you believe an IRS system or procedure isn't working as it should – and TAS services are free. For more information about TAS and your rights under the Taxpayer Bill of Rights, go to taxpayeradvocate.irs.gov.