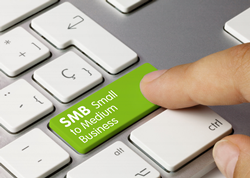 eCommerce 3.0 is about creating a software platform that provides a SINGLE source of truth across eCommerce, websites, support systems, marketing platforms, point of sale, and customer data.
SAN FRANCISCO (PRWEB) January 03, 2023
Recession fears often drive small- and medium-sized businesses (SMBs) to dramatically reduce their budgets. Spending cuts may keep companies afloat, but cutbacks need to be strategic. Scaling back business operations that drive sales, such as marketing, leaves businesses vulnerable to recession-driven earnings losses. Holding steady on marketing and eCommerce solutions may help a company come out of a recession stronger than before. Mikel Lindsaar, Founder & CEO of StoreConnect, says, "Investing in technology solutions that streamline business operations can offer high ROI for small businesses, even in uncertain times. eCommerce 3.0 is about creating a software platform that provides a SINGLE source of truth across eCommerce, websites, support systems, marketing platforms, point of sale, and customer data."
The Harvard Business Review conducted a year-long study of 4,700 publicly traded businesses during three different global recessions: 1980, 1990, and 2000. The results were quite revealing, with 17% of companies not surviving and 80% still catching up to their pre-recession status three years after the economy bounced back. And yet, 9% performed better than they did before a recession. The latter looked toward the future by selectively reducing costs, focusing more on operational efficiency than their competitors, and investing more resources into marketing, R&D, and acquiring new assets.(1)
In the event of an economic slowdown, SMBs with strong, established customer relationships are well-positioned to retain customer loyalty. Maintaining a solid marketing and communications plan is critical to keeping a business front of mind in the marketplace compared to companies that scale back their outreach to customers. When merchants cut back on ad marketing, a brand diminishes its share of mind with consumers, which could lead to the loss of current and future sales. According to Forbes, "An increase in 'share of voice' typically leads to an increase in 'share of market.' An increase in market share results in an increase in profits."(2)
Global Merchandising powerhouse Playbill recently migrated its eCommerce to the StoreConnect + Salesforce platform. StoreConnect is Salesforce-native, which means that data and data processing occurs within the Salesforce platform rather than a third-party server. This provides a single source of truth for all eCommerce and marketing.(3)
This integration allows staff to leverage centralized data for all eCommerce and marketing information across multiple stores by keeping Salesforce as the central store of all customer and order information. The ability to run several eCommerce stores out of the single Salesforce platform was the key for Playbill to successfully transition to the Salesforce CRM (customer relationship management) platform. As a result, Playbill has effectively launched over 20 stores to date (with many more planned), natively in Salesforce via the StoreConnect eCommerce platform.
Using StoreConnect eCommerce and Salesforce data management, Playbill launched unique online stores to sell merchandise for numerous high-demand events in many countries. The results were dramatic — Playbill saw a 35% boost in channel revenue from their "Click and Collect" orders for same-day pick-ups at the theatre without needing additional staff to manage new sales.
During a period of economic uncertainty, businesses benefit from staying visible and accessible to customers. StoreConnect is the affordable eCommerce on-demand software that hooks your eCommerce platform into everything Salesforce. This seamless software integration eliminates the need for manual data cross-entry and increases data accuracy, all while reducing overhead costs and improving profit margins.
Lindsaar says, "StoreConnect's mission is to help small- and medium-sized businesses spend their time on their core business needs. StoreConnect gives SMBs an affordable and incredibly flexible eCommerce solution that natively integrates with the world's number one CRM — Salesforce. Best of all, it just works. It's a time-saver and lets businesses get on with their core strengths."
About StoreConnect
Mikel Lindsaar, CEO and Founder of StoreConnect, is an experienced technology entrepreneur whose mission is to infuse small and medium-sized businesses with the power to be successful in eCommerce 3.0 and scale to meet growing demand. Small businesses can't waste time setting up their business on a platform only to repeat the process by changing platforms when they want to scale, nor do they want to waste time figuring out how to integrate multiple platforms. StoreConnect (built on the World's Number 1 CRM, Salesforce) gives clients a complete, powerful, configurable eCommerce and CRM solution where they can manage their website, online and in-store sales, provide amazing customer service, run all their digital marketing campaigns and have up-to-date detailed metrics, reporting and full understanding of their customer. They were awarded Salesforce's 2021 International Partner Innovation Award of the year for the Retail sector and are changing the ease with which small businesses are run ─ with a manageable price tag. StoreConnect is Time. Well Spent. Visit https://getStoreConnect.com/.
References:
1. "Roaring out of Recession." Harvard Business Review, 6 Oct. 2014, hbr.org/2010/03/roaring-out-of-recession.
2. Adgate, Brad. When A Recession Comes, Don't Stop Advertising. Forbes. forbes.com/sites/bradadgate/2019/09/05/when-a-recession-comes-dont-stop-advertising/.
3. Seamans, Megan. "What 'Salesforce Native' Means (and Why It's Important)." LevelEleven, Publisher Name LevelEleven Publisher Logo, 7 Nov. 2018, leveleleven.com/2018/10/what-salesforce-native-means/.