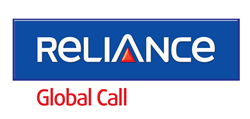 Reliance Global Call - Double Talktime Offer
(PRWEB) January 20, 2015
Reliance Global Call, one of the leading international calling providers across 14 countries, today announced the launch of a Double Talk-Time Offer for overseas calls from the USA, the UK, Canada and Australia. This plan allows new subscribers double minutes and amongst the lowest call rates in the industry.
The new offer is one of the most viable propositions as it allows customers to sign up for the services at tariffs of just $2. Customers can make calls across 200 countries with additional talk-time from their dedicated packs—with no hidden charges—and is suitable for all segments.
Announcing the game-changing offer, Mr Punit Garg, President said: "We are delighted to offer double talk-time to our international customers at no premium charge. At Reliance Global Call, we have always delivered innovative products and services to our customers with incredible affordability. We intend to bring about a behavioral change in international calling and strengthen our position as a leading international calling provider."
Customers can sign up on their Reliance Global Call account with $2 to get double the talk-time—$4. This effectively means that call rates to India will drop as low as 1 cent per minute.
Country: US, Canada, Australia, Singapore
Sign up: $2
Additional free talk time: $2
Overall talk time: $4
Reliance Global Call's Double Talk Time offer is valid from 29th December 2014, 12:00 hrs GTM to 31st March 2015, 12:00 hrs GTM. Twitter and Facebook
About Reliance Communications
Reliance Communications Limited founded by the late Shri Dhirubhai H Ambani (1932-2002) is the flagship company of the Reliance Group. The Reliance Group currently has a net worth in excess of Rs. 91,500 crore (US$ 15.3 billion), cash flows of Rs. 10,200 crore (US$ 1.7 billion), net profit of Rs. 4,700 crore (US$ 0.8 billion).
Reliance Communications is India's foremost and truly integrated telecommunications service provider. The Company has a customer base of over 118 million, including over 2.6 million individual overseas retail customers. Reliance Communications corporate clientele includes over 39,000 Indian and multinational corporations including small and medium enterprises and over 290 global, regional and domestic carriers.
Reliance Communications has established a pan-India, next generation, integrated (wireless and wireline), convergent (voice, data and video) digital network that is capable of supporting best-in-class services spanning the entire communications value chain, covering over 21,000 cities and towns and over 400,000 villages. Reliance Communications owns and operates the world's largest next generation IP enabled connectivity infrastructure, comprising over 280,000 kilometers of fiber optic cable systems in India, USA, Europe, the Middle-East and the Asia-Pacific region.
To find out more, please visit: https://www.relianceglobalcall.com