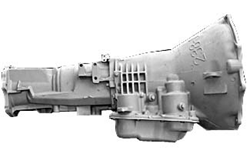 The current inventory that we're promoting to U.S. buyers includes wholesale transmission prices for Ford, Chevy and Dodge vehicles
Richmond, Virginia (PRWEB) November 25, 2013
The auto parts industry has been boosted in part by online sales of available parts and accessories for motor vehicles. The Powertrain Pros company has now modified its inventory and is including remanufactured transmissions for wholesale pricing. This change is taking advantage of new partnerships that help to lower the prices consumers pay for replacement gearboxes.
The debut of this new level of automatic and manual transmission assembly pricing is expected to strike a chord with a number of different buyers.
The lack of dealerships in the U.S. that are selling prices below the manufactured suggested retail price has affected the ability for some buyers to save money when replacing an automotive transmission, according to auto industry data.
Part of the company retail customers includes motor vehicle owners, service businesses and secondary parts resources like junkyards. These wholesale price changes are designed to decrease unit pricing for all buyers.
"The current inventory that we're promoting to U.S. buyers includes wholesale transmission prices for Ford, Chevy and Dodge vehicles," said a salesman for the PowertrainPros.com company.
These prices are now helping to adjust the cost of acquisition as well as the final output price. The lowered transmission pricing that is offered is not expected to affect the standard warranty coverage that is already included in the sale price of each rebuilt transmission. These two-year policies will continue to include unlimited mileage coverage.
"Buying a transmission online can be harder for some buyers due to the lack of retailer information that is presented online to help buyers understand the value in a gearbox for sale," the salesman included.
The announced wholesale price changes at the Powertrain Pros company is one a number of different changes that have taken place through the 2013 year. New planning for updated inventory as well as different price structures for new transmissions is expected for announcement at the beginning of 2014.
About PowertrainPros.com
The PowertrainPros.com company provides reconditioned transmission units that are direct replacements for most of the American produced automobiles. The Michigan headquarters that this company uses to rebuild all units is equipped to provide quick turnaround time for transmission rebuilds. The PowertrainPros.com company staff offers instant customer service for all visitors to the company site as well as those researching company inventory using the toll-free access number supplied to U.S. buyers. The pricing remains low at this company based on dealer connections and savvy acquisitions.