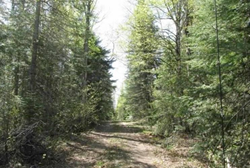 Ashland, WI (PRWEB) June 09, 2016
Micoley.com powered by RealtyHive is announcing a new alliance with RE/MAX By the Bay that will soon include an auction event featuring vacant land, residential and commercial properties. This alliance is part of RE/MAX By the Bay's latest efforts to provide their sellers with what the company calls the "best chance to sell."
RE/MAX By the Bay created the alliance to ensure their listings receive the local and broader exposure they need. With Micoley.com powered by RealtyHive, RE/MAX By the Bay is reaching tens of thousands of additional buyers every month to the delight of their sellers.
RE/MAX By the Bay Broker Rick Nettleton could not be happier about this alliance: "Our sellers are thrilled to receive the exposure Micoley.com powered by RealtyHive offers and we are receiving lots of interest already."
Micoley.com powered by RealtyHive and RE/MAX By the Bay are hosting an online auction event on August 31, 2016 that will exclusively cover properties in Northwestern Wisconsin and Minnesota. Locally including Bayfield, Ashland, Iron, Douglas, and Sawyer Counties. One example is a 2,013 +/- acre parcel of land in the Finland, MN area with a opening suggested offer of $845,750. The remote locations are ideal for hunting and feature white birch, aspen, and northern hardwoods among other perennials.
Notice: All properties can sell prior to the event.
Watch for additional details or those interested in receiving updates on the properties in this event, click here. There's still time to get your property added to this event. The auction event is perfect for any seller interested in the most innovative, cutting-edge avenue for selling their property.
About Micoley.com powered by RealtyHive:
Micoley.com was created to "transform the real estate industry." President and CEO, Wade T. Micoley has served as a real estate industry leader for over 30 years, and continues to provide marketing solutions to his wide range of clients.
"Today we serve the real estate community in both the banking and private sectors with customized, accelerated marketing programs," says W. Micoley. "Programs can be tailored for financial institutions, commercial and corporate clients as well as the individual property owner to help face our current and unpredictable economic environment. As a result of our aggressive marketing plan, Micoley has successfully assisted many clients across the United States."