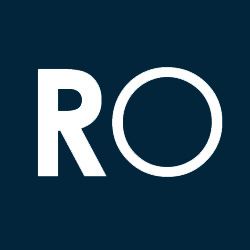 Use A/B Testing to get conversions up by getting "down to science."
Carlsbad, CA (PRWEB) March 26, 2014
Today, leading web design agency RemedyOne shared a great way to grow website sales using a technique called A/B Testing.
Owning a business in today's economy comes with challenges. One of the biggest challenges of many small businesses is getting new leads, and converting them into customers.
"Most business-owners we speak to don't get much new work from their websites," says RemedyOne CEO Simon Hunter from his office in the North San Diego County City of Carlsbad. "And even if they did," he says, "they aren't running any kind of tracking or analysis on their sites, so they wouldn't know what is working, and what's not."
It's time to 'Get Down To Science' using a technique called A/B Testing. Using this technique, RemedyOne actually sets up two unique versions of the business's website, with one version being a 'control' version, and the second version being a 'test' version.
"In the test version, we change things like headline text, images, colors, for example," says Hunter. Once enough time has passed, the team can analyze which site performed better over the time period, and make changes accordingly.
A/B Testing is a way to scientifically prove that a certain web design feature will directly lead to more sales. And it's not always what you expect, says Hunter: "We've tried ideas we thought were no-brainers, which have turned out to be plain wrong. One example is the popular image carousel."
According to RemedyOne, recent testing has demonstrated that the popular image carousel or image slider actually decreases the amount of conversions on your website. Hunter and his team have dubbed it the "Carousel Conversion Rate Killer."
That's just one example of the unexpected results that A/B Testing can demonstrate. With a relentless focus on ROI for their customers, A/B Testing is a natural extension of RemedyOne's service offering, and multiple testing packages are available for different budget levels.
San Diego web design company RemedyOne was founded in 2000, and moved to Carlsbad in 2014. They specialize in creating web and cloud-based solutions for businesses in San Diego. Services include web design, web development, conversion optimization, content creation, inbound marketing, Pay-Per-Click management and SEO. For more information visit http://www.remedyone.com.