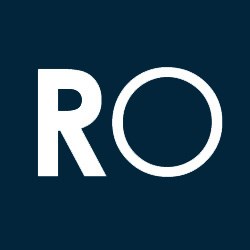 We're much more than a web design company - we're a Success Company.
San Diego, California (PRWEB) December 23, 2013
Today RemedyOne, a leading San Diego web design and web development company, announced the appointment of Simon Hunter as CEO.
Australian native Hunter (33) brings expertise in web development, mobile app development, content management systems, and conversion optimization to his new role at RemedyOne.
But the most important change he brings to the company is a change of focus.
"We're transforming RemedyOne into a results-focused agency. With the addition of new proprietary technology, we're now able to work with our clients to directly improve their entire online sales channel," said Hunter from his San Diego office.
Great web design is no longer enough, according to Hunter. To be successful in this competitive market, companies must continually optimize and improve their online strategies.
As part of RemedyOne's new conversion optimization packages, the company creates multiple different website options for their client, and then tests the performance of each for conversions. The leading site is selected and the client benefits from more sales with no additional effort.
"With our unique skills and experience, we're able to design, create, test and optimize our clients' web presence to see real results. From SEO Services to content creation and A/B testing, we're now much more than just a web design company. We're a Success Company," said Hunter.
With hundreds of clients on their roster, the future looks bright for Hunter and RemedyOne. More than ever, businesses are searching for a way to stand out and earn more from their web presence. Partnering with a truly results-focused firm is a great first step.
San Diego web design company RemedyOne was founded in 2000. They specialize in creating web and cloud-based solutions for businesses in San Diego. Services include web design, web development, mobile app development, content creation and SEO. For more information visit http://www.remedyone.com