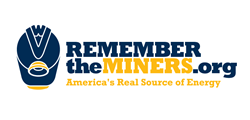 "We've launched a scholarship program, supported cancer research, and worked together to shine a spotlight on the incredible hard work of those who make up our state's coal industry." Greg Darby
Morgantown, WV (PRWEB) July 17, 2014
Beckley-based Little General Stores, Inc. has contributed $10,000 to Remember The Miners, a 501©(3), not-for-profit, public awareness organization whose mission is to "Tell the story of America's real source of energy: The men and women of the coal industry."
Greg Darby, President of Little General Stores, also serves as Chairman of the Board of Remember The Miners, "For more than three years, Remember The Miners has been active in the communities Little General is proud to serve. We've launched a scholarship program, supported cancer research, and worked together to shine a spotlight on the incredible hard work of those who make up our state's coal industry."
Remember The Miners has hosted a series of events throughout the past three years including the Bob Huggins Fish Fry, a signature fundraising event in honor of Remember The Miners Honorary Chairman and WVU Head Men's Basketball Coach, Bob Huggins; The Remember The Miners Golf Classic; as well as events surrounding The Greenbrier Classic, The Bristol Night Race, the Friends of Coal Auto Show, and more.
"We're so grateful to Greg Darby, Cory Beasley, and the folks of Little General Stores. The unwavering commitment they have demonstrated toward our cause is so important to the work we do. The legacy of coal mining is important to the people of West Virginia and partners like Little General allow us to fully realize our mission of telling the story of West Virginia's miners," said Jason Parsons, President and co-founder of Remember The Miners.
To date, Remember The Miners has awarded scholarships through its flagship Scholars Program to over 30 West Virginia families. Awards ranging from $1,000 to $10,000 include the Cagigas Erwin Kirk Memorial Scholarship benefiting Mingo Central High School. Remember the Miners has also steered over a quarter million dollars to the Norma Mae Huggins Cancer Research Endowment Fund at WVU's Mary Babb Randolph Cancer Center.
Remember The Miners' next event will be the Tribute Golf Classic, which will take place in September 2014 at Beckley's Glade Springs Resort.
For more information, to get involved, or a full list of Remember The Miners Community Partners, please visit http://www.remembertheminers.org.