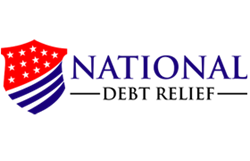 a downpayment on a house is just the beginning
Phoenix, AZ (PRWEB) October 18, 2015
National Debt Relief recently discussed in an article published October 5, 2015 some of the reminders home buyers need to know before purchasing a house. The article titled "Never Buy A House Until You Factor In These 8 Hidden Costs" shares some of the things consumers might overlook when closing on a house.
The article starts off by making consumers understand that a downpayment on a house is just the beginning. It is really an exciting time especially as these consumers bid farewell to landlords forever. But before signing on that dotted line, there are a few things future homeowners need to consider.
One is that the mortgage payment can and possibly will just replace that rent expense budget in a consumer's household budget. This is not something hidden in the whole process but definitely a factor of house hunting that needs to be ascertained early on. Knowing what the house payments will be every month can help forecast cash flow and budget.
Another thing to understand is that property taxes will not fall on the shoulders of the homeowners. There are options to pay taxes twice a year or included in the monthly mortgage payment. The county determines the amount of property tax which in the past was shouldered by landlords.
Maintenance is another thing home buyers need to look into as it is often overlooked especially if they have been renting for years. When something breaks down, renters usually call the landlord who makes the necessary fixes on the house. But as homeowners, it is now their responsibility and maintenance increases as time goes by.
To read the full article, click this link: https://www.nationaldebtrelief.com/never-buy-a-house-until-you-factor-in-these-8-hidden-costs/