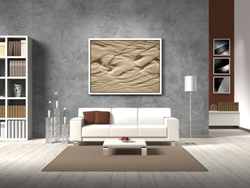 Beautiful flooring can fill your home with color and style — a simple and affordable way to remodel.
Everett, WA (PRWEB) February 09, 2015
Hardwood floors can add a great and unique touch to the atmosphere of any room. The latest article from Remnant King Carpets unpacks the top hardwood flooring trends that have appeared at the start of 2015.
"Several different kinds of hardwood floors have already started to gain momentum in the new year for their elegance and practicality," says Remnant King Carpets.
One of the most outstanding and initially surprising hardwood trends of this year are the gray hardwood floors. Remnant King Carpet states, "Gray is by far the most popular hardwood floor for 2015. These floors have continually been at the top of design trends for being unexpectedly rustic and elegant."
As manufacturers continue to branch out and create more color variations and color combinations, bolder hardwood floors with more creative combinations are all the rage. The article says, "Created with greater variation in their color schemes, these floors can be surprisingly warm and graceful."
Another popular flooring trend is to match a bright room with dark floor colors. Regarding dark floors, Remnant King Carpet says, "If you are looking to make a statement, bold floors will do it for you without your having to say a word."
While taking note of the upcoming flooring trends of 2015, Remnant King Carpets offers their flooring selection and expertise to homeowners looking to renovate their homes in the new year. For more information about their flooring service and selection, visit their website at http://www.remnantkingcarpet.com.
About Remnant King Carpets:
Remnant King Carpets is a family owned business that has been operating since 1986. They are committed to fitting all home decór needs with quality flooring options. Visit their website for more information:http://www.remnantkingcarpets.com/.
Seattle:
800 N.W. 65th Street
Seattle WA 98117
888-615-8014