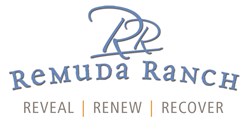 Wickenburg, AZ (PRWEB) October 03, 2013
Kevin Wandler, MD, Medical Director for Remuda Ranch, a comprehensive treatment center specializing in eating and co-occurring disorders for women and girls, will give the lunch presentation at the 2013 Annual Lifestyle Intervention National Conference on October 7 – 9 at the Bellagio Hotel in Las Vegas, Nev. Dr. Wandler will present "Trauma, Trauma Everywhere and Not Enough to Drink!" on Tuesday, Oct. 8.
Dr. Wandler received his medical degree from the University of Iowa. He is Board Certified in General Psychiatry with added Qualifications in Addiction Psychiatry by the American Board of Psychiatry and Neurology and a Fellow of the American Psychiatric Association. Dr. Wandler is certified by the American Association of Addiction Medicine and a Certified Eating Disorder Specialist, certified by International Academy of Eating Disorder Professionals (iaedp) and on their board of directors. Dr. Wandler is an international speaker and has spent much of the past 18 years of his career speaking and educating patients, families and professionals on Eating Disorders and Substance Abuse.
Dr. Wandler was the Medical Director and Vice President of Medical Services at Remuda Ranch from 1995 to 2011. While a member of the faculty at the University of Florida in Gainesville from 2011-2013, he was the Founder of the UF & Shands Eating Disorder Recovery Center. Dr. Wandler most recently was the Founding Medical Director at the Recovery Village, a dual diagnosis program for Substance Abuse and Eating Disorders in the greater Orlando area.
The focus of the Lifestyle Intervention Conference is "Intervening on Process Addictions at Home and in the Workplace." Four key areas will be addressed at the conference:

Advanced Intervention Training
Love, Sex & Relationship Addictions
Employee Assistance Training for Professionals
Food Disorders
For more information regarding the conference, visit http://www.lifestyleintervention.org/.
Remuda Ranch is an industry leader in treating eating and co-occurring disorders for women and girls through its inpatient, residential and partial-care programs. To learn more about Remuda Ranch's work, contact an intake coordinator at 866-390-5100 or visit http://www.remudaranch.com.
Since 1990, Remuda Ranch has been a leading eating and co-occurring treatment center. In that time, over 10,000 women and girls have trusted their care to Remuda Ranch. Through Remuda Ranch's treatment approach and clinical excellence at its two state-of-the art locations in Wickenburg and Chandler, Arizona, individualized treatment is offered by a multidisciplinary team of psychiatrists, primary care providers, registered dietitians, therapists, psychologists and registered nurses that provided assistance and support 24 hours a day. Along with treating eating disorders, Remuda Ranch addresses co-occurring issues such as depression, anxiety, substance abuse and trauma. Remuda Ranch was acquired by The Meadows in 2012 and is accredited by The Joint Commission.
###