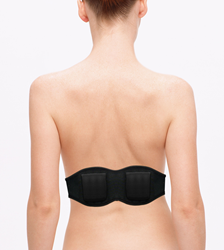 People must be aware about the natural effective choice of a treatment which helps to get rid of kidney stones and, furthermore, prevent recurrence of renal calculi in the future.
London, GB (PRWEB) February 10, 2014
Discussion whether high protein diet is responsible for kidney stones formation or not in a recent article is cognitive as the 5-year recurrence rate of renal calculi is up to 50%. However, this information doesn't give the answer and solve a problem, while use of Dr. Allen's Device helps get rid of kidney stones without traumatic extracorporeal shock wave lithotripsy (ESWL) and, furthermore, be an effective preventive treatment, Fine Treatment reveals.
A recent article 'High-protein diets may increase risk of kidney disease', dated January 26, 2014, explains that scientists at the University of Granada in Spain have shown through tests in rats that a high-protein diet increases the risk of kidney stones. Thus, high-protein diets, such as the Dukan diet or someone may recall the Atkins diet, which are a popular alternative to the traditional calorie-counting forms of dieting may harm.
However, according to the last year article in the American College of Physicians 'Medical Management to Prevent Recurrent Nephrolithiasis in Adults: A Systematic Review for an American College of Physicians Clinical Guideline', 'Benefits and harms of treatments to prevent recurrent kidney stones are unclear, as are the effects of patient and stone characteristics and biochemistry measures on treatment outcomes.'
Lifetime incidence of kidney stones is approximately 13% for men and 7% for women, states this article adding. 'In patients with asymptomatic stones who are followed with serial radiography, 11% to 32% develop symptoms or undergo a procedure within 3 to 4 years. After a symptomatic stone event, the 5-year recurrence rate is 35% to 50% without specific treatment. Annual direct costs in the United States may exceed $4.5 billion.'
'The article clearly says that people with kidney stones disease undergo radiography and procedures, which are ESWL and a minimal invasive surgery PCNL. In fact, these conventional treatments have serious side effects,' explains Dr. Allen.
For instance, the last year study of about 25,000 Taiwanese patients diagnosed with upper urinary tract stones who did not have hypertension with a minimum follow-up of eight years has shown, 'Among patients who underwent SWL for kidney stones had a significant 13.4% increased risk of hypertension than those who did not.'
"Cost-effective Dr. Allen's Device can dissolve any type of kidney stones without side effects," says Dr. Simon Allen. "People must be aware about the natural effective choice of a treatment which helps get rid of kidney stones and, furthermore, prevent recurrence of renal calculi in the future."
Read more at: http://finetreatment.com/kidney-stones-treatment-kidney-stone/ and watch a video about successful dissolving of a large kidney stone: http://www.youtube.com/watch?v=5Wo0BQ24D6U.
About Dr. Simon Allen and Fine Treatment:
Dr. Simon Allen, MD, PhD is a highly experienced medical professional. His specialty is in the internal medicine. He has treated a wide range of chronic diseases, including patients after a heart attack, with kidneys problems, including kidney stones disease, prostate and spine conditions, as well as metabolic disorders. Fine Treatment exclusively offers Dr Allen's devices for chronic prostatitis and BPH treatment, coronary heart disease, dissolving kidney stones, as well as back pain and sciatica relief.