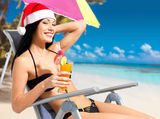 With therapeutic Dr. Allen's Device, the users achieve a powerful pain relief and dissolve any type and size of kidney stones easily.
London, UK (PRWEB) August 11, 2014
In summer, many people choose a vacation destination with plenty of sunshine. Usually it doesn't occur to them that their lovely holiday can bring about horrendous renal colic, and make a poor victim rush to the nearest pharmacy or clinic, warns The Dubai News. Fortunately, the non-invasive Dr. Allen's Device is there to help: the therapy it enables eases the crisis and, most importantly, dissolves kidney stones of any type and size gently and harmlessly.
Addressing health concerns of perplexed holiday makers, Fine Treatment explains the causes of kidney stones, discusses the pros and cons of typical ways of solving them, and shares why Dr. Allen's Devices and treatment method are becoming more popular.
It's worth noting that "Previous studies have shown that hotter climates in general are associated with a greater prevalence of kidney stones. For instance, the south-eastern United States is known to urologists as the "kidney stone belt" because of higher prevalence. Researchers have also noted when people relocate from moderate climates to hotter places, their likelihood of developing stones increases," highlights a recent article, 'Study links warmer temperatures with kidney stone prevalence,' published in the Hamilton Spectator on July 22, 2014.
The Dubai News warns that "Renal colic is commonly seen with temperatures soaring high. Many are affected by this condition due to dehydration and lack of knowledge about its management." The article 'High fluids intake can keep kidney stones at bay,' of July 12, 2014 also notes that, "It has been suggested that a healthy lifestyle, physical exercise, walking and frequent mobility may help in decreasing the formation of stones."
It's worrying that a commonly used kidney stones removal procedure ESWL increases the risk of both diabetes and hypertension, reveals a scientific study on 'Diabetes mellitus and hypertension associated with shock wave lithotripsy of renal and proximal ureteral stones at 19 years of followup', headed by A.E. Krambeck.
Contrary to all other treatment options, Dr. Allen's Device for Kidney Care helps to dissolve kidney stones gently in one or both kidneys simultaneously. The therapeutic Dr. Allen's Device places natural thermo-elements to the back area above the waistline covering both kidneys. It improves blood circulation at the capillary level, letting the blood cleanse the kidneys from the stones naturally. Here is an explanatory video: http://youtu.be/5Wo0BQ24D6U.
"Many people enjoy hot weather, especially while spending the time at the seaside. However, a serious downside of a hot day is the potential to cause a renal colic," comments Dr. Simon Allen. "With the therapeutic Dr. Allen's Device, the users achieve a powerful pain relief and dissolve any type and size of kidney stones easily."
Read more at: http://finetreatment.com/kidney-stones-treatment-kidney-stone/.
About Dr. Simon Allen and Fine Treatment:
Dr. Simon Allen, MD, PhD, Academician, member of the ATA, is a highly experienced medical professional specialising in internal medicine. He has treated a wide range of chronic diseases, including patients after a heart attack, with kidneys problems, including kidney stones disease, prostate and spine conditions, as well as metabolic disorders.
Fine Treatment ensures international availability of Dr. Allen's Devices for the treatment of coronary heart disease, BPH and chronic prostatitis, for dissolving kidney stones, as well as for easing chronic headaches, and for back pain and sciatica relief.