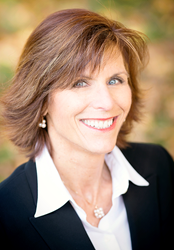 Thank you to my clients who thought enough of my service to recommend me
Barrington, IL (PRWEB) September 14, 2015
Five Star Professional is pleased to announce Renee Clark of Renee Clark Real Estate Group (affiliated with @Properties), has been chosen as one of Chicago's Five Star Real Estate Agents for 2015.
Five Star Professional partnered with Chicago magazine to recognize a select group of Chicago area real estate agents who provide quality services to their clients. Less than 7 percent of real estate agents in the area were selected. Renee Clark will be featured, along with other award winners, in a special section of the October issue.
"Real estate is a relationship-driven, results-driven business, and I consider both to be 'top priority.' My success is not only measured by sales numbers, but by the number of long-standing client relationships I have." Renee Clark of Renee Clark Real Estate Group (affiliated with @Properties) says.
"My recipe for success? Active listening, consistent communication, keen market knowledge, and results with the least stress and worry. These key ingredients are at the heart of every transaction for every client, " she says.
The Five Star Real Estate Agent award program is the largest and most widely published real estate agent award program in North America. Agents are measured using an objective, in-depth research methodology with significant focus on customer feedback and overall satisfaction.
"I am honored to be selected as a 2015 Five Star Real Estate Agent. Thank you to my clients who thought enough of my service to recommend me. My goal is always to help each client to sell his/her home for the highest price, in the shortest period of time, with the least amount of stress or disruption to their lives. I have moved many times myself, and have a good understanding of what a buyer and a seller need in terms of information and support. Who better to sell a home or help a buyer purchase a home than someone who has repeatedly been through the experience? 'Expert Results with a Personal Approach,' is our motto, and we live by it," Renee says.
"Five Star Real Estate Agents are more than knowledgeable experts in their field. They maintain a sharp focus on building enduring relationships and demonstrate tremendous dedication to the families and individuals they serve," says Lynn Hargreaves, V.P., Research and Services Operations, Five Star Professional.
Renee Clark's Five Star award profile can be viewed here.
About the research process:
Now entering its 13th year, Five Star Professional conducts in-depth, market-specific research in more than 45 markets across the United States and Canada to identify premium service professionals.
Five Star Professional contacts thousands of recent homebuyers to identify award candidates. Phone, mail and online respondents rate their real estate agent on 10 satisfaction criteria. Candidates with a qualifying client satisfaction rating move on to be evaluated on objective criteria such as experience, production levels and disciplinary and complaint history.
Real estate agents do not pay a fee to be considered or awarded. For more information, visit http://www.fivestarprofessional.com.