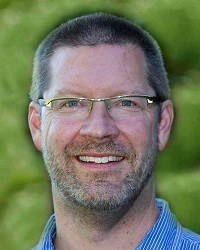 Nilsen, wrote Engage to encourage Lenten devotion in all aspects of life.
Denver, CO (PRWEB) January 27, 2014
In preparation for Lent, the ministry team at Renovaré is pleased to release their 2014 devotional Engage: a Lenten Guide for Spiritual Growth. While the popular image of Lent focuses on what an individual "gives up," Engage will major on the ways we can be enriched by participating in the season. Author Kai Nilsen will reveal what role the classic spiritual disciplines play in that process.
Renovaré's Executive Director Rachel Quan says, "Lent has always been a blessing, but Kai's devotional will help people live that blessing out. He shows that Lent is not only a time for contemplation and confession, but it is also a time to act. I recommend Engage: a Lenten Guide to Spiritual Growth to anyone who wants to grow in the 'with- God life' during Lent this year."
Nilsen, a Lutheran pastor as well as a member of Renovaré's Board of Trustees, wrote Engage to encourage Lenten devotion in all aspects of life. The disciplines of submission, worship, study, service, celebration, and community provide concrete actions the reader can take in order to experience true Spiritual Formation. Each week's devotions bring a new topic, complete with fresh challenges.
The study is best experienced with a group. Small group studies and Sunday School classes provide good settings for the book, but they can also be used by individuals.
If you are eager to get started, Engage: a Lenten Guide for Spiritual Growth is available for pre-order right now. Click this link to find out more and place your order. A minimum $8 donation per devotional is requested to cover the cost of the book. If you have been blessed by Renovaré in the past, please consider making a larger donation. Group discounts are also available for those who wish to use Engage in a study group.
Renovaré is a nonprofit Christian organization headquartered in Englewood, Colorado, and active worldwide. The ministry seeks to resource, fuel, model, and advocate more intentional living and Spiritual Formation among Christians and those wanting a deeper connection with God. A foundational presence in the Spiritual Formation movement for over 20 years, Renovaré is Christian in commitment, ecumenical in breadth, and international in scope. Renovaré was founded in 1988 by Celebration of Discipline author Richard J. Foster. To schedule an interview with Executive Director Rachel Quan, please call Joan Skulley at 303.792.0152 or e-mail her at joan(at)renovare(dot)org.