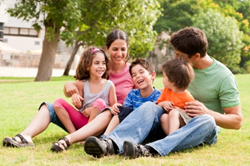 Adults who only rent properties end up spending more over a longer period of time compared to purchasing a property for cash or with a lease to buy type agreement
Marietta, GA (PRWEB) April 04, 2015
One of the downsides to renting a home in the U.S. is the short-term contracts that most landlords provide. The Pretty Home Solutions company is now helping home renters to purchase housing at an affordable price. There are now rent to own homes for sale in Marietta, GA available to home buyers or investors in 2015 at http://prettyhomesolutions.com.
The houses that are now a part of the marketed listings available to explore this year are single family structures that include multiple bedrooms. The city of Marietta is one new area where the Pretty Home Solutions company is supplying reduced priced houses for sale to national investors or average purchasers of houses this year.
"Adults who only rent properties end up spending more over a longer period of time compared to purchasing a property for cash or with a lease to buy type agreement," said one PrettyHomeSolutions.com rep.
The new properties that are available to purchase each have multiple financing options to make purchasing simpler for adults who might have a lower than 720 credit rating to obtain a mortgage. All rent to own houses in Marietta and other Georgia cities that are supplied can be acquired through owner financing or other similar contracts.
"One of the ways that we're expanding our services is by providing more programs that are designed to help people financially to own a property free and clear without getting a mortgage," said the rep.
The Pretty Home Solutions company has now added a new customer service phone number for Georgia home buyers to use this year. The number at (770) 766-9090 has been setup along with a web application system. Additional properties are now added on the company website every two weeks for review.
About PrettyHomeSolutions.com
The PrettyHomeSolutions.com company supplies affordable homes that are located in multiple cities across the United States. The company works with investors and average purchasers of properties. The PrettyHomeSolutions.com company is now adding new houses to its national listings at a rate of 2 to 3 for each month of 2015. The all-new company website will now help promote these homes for sale.