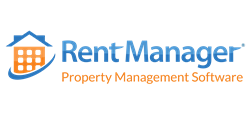 CINCINNATI (PRWEB) April 22, 2019
London Computer Systems (LCS), developer of Rent Manager® property management software and other business-critical technologies, today announced its sponsorship of REVx 2019. Taking place in Huntington Beach, Calif. on May 15 – 16, REVx is AvidXchange's premier event for finance professionals looking to advance their accounts payable and payment automation.
REVx attendees will have access to interactive training and networking opportunities with more than 400 peers and industry experts, along with focus group sessions for real-time feedback, hands-on troubleshooting with product leaders, and the ability to earn up to 10 Continuing Professional Education (CPE) credits. Topics to be addressed range from scaling for growth and the changing role of the CFO, to making a case for automation and building a best-in-class finance department.
"We are excited to partner with Rent Manager at this year's conference to help finance professionals grow and become innovators within their organizations," said Michael Praeger, CEO and Co-Founder of AvidXchange. "Our collective goal is to make REVx the go-to destination for AP thought leaders and finance decision-makers, and relationships like the one we have with Rent Manager better position us to make that happen."
Keynote speakers for this year's event include predictive analytics expert, Jeffrey Ma, NPR Science Correspondent and author of "The Hidden Brain," Shankar Vedantam, and leadership coach and best-selling author, Natalie Fikes.
"We are very proud to sponsor REVx 2019 and support one of Rent Manager's Preferred Partners," said Patrick O'Hearn, Channel Partner Manager at Rent Manager. "We strive to enhance the day-to-day lives and operations of property managers across the country. The seamless integration of AvidXchange and our platform helps simplify the AP process for our customers, saving them valuable time and ensuring they can scale and grow their business efficiently."
Visit http://www.REVx2019.com to register now.
About LCS
Incorporated in 1987 and headquartered in Cincinnati, Ohio, London Computer Systems (LCS) is a developer of business-critical software used in all 50 states and several markets throughout the world. LCS products include Rent Manager® property management software, rmVoIP telephone systems, and enterprise-level hosting solutions via its Sentry Data Center.
LCS also provides complete network design, implementation and support services, and custom website development through its IT Services and Web Design Services divisions. With more than 20,000 users, LCS combines best technologies with best practices to create unique, affordable, customer-focused products and services.
For more information about LCS, please call 800-669-0871 or visit LCS.com.
About AvidXchange™
Founded in the year 2000, AvidXchange transforms the way companies pay their bills. Trusted by more than 5,500 customers throughout North America, AvidXchange is the industry leader in automating invoice and payment processes across the real estate, HOA, construction, and healthcare industries. AvidXchange is distinguished as a global fintech unicorn and one of the fastest growing technology companies in the U.S., offering a complete solution designed to help mid-market businesses modernize operations and embrace the future of finance. For more information, visit http://www.AvidXchange.com.