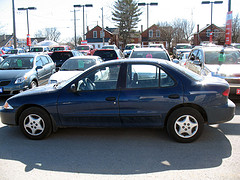 The database that we've built for consumers to easily access from a standard Internet connection can help reveal price changes by insurers throughout the country
San Diego, CA (PRWEB) September 28, 2014
State-by-state research is now possible for motor vehicle owners who are interested in different vehicle coverage policies at the Quotes Pros website. A new list of rental car insurance agencies are now showcased by state at http://quotespros.com/auto-insurance.html.
An update to the original insurer search system has been completed this month that allows research to be completed for rental insurers by state. A zip code elimination process is now used to find companies in a certain part of the country that are now quoting policies online.
"The database that we've built for consumers to easily access from a standard Internet connection can help reveal price changes by insurers throughout the country," said one Quotes Pros rep.
The statewide search tool has been formatted to return the rental insurers quoting plans in geographic areas. This new change will help businessmen and women who travel frequently to find the lowest rates for insurance coverage for short or long-term vehicle rentals across the United States.
"The system we've developed supplies a direct link to agencies that provide price information for select coverage plans in the automotive industry," said the rep.
The Quotes Pros website has been changed to include more types of searchable policies through the database this year. Aside from the rental industry companies, rates information is now easier to find for health, motorcycle and renters plans for consumers at http://quotespros.com/motorcycle-insurance.html. Additional policy types are expected to be included before the close of the year.
About QuotesPros.com
The QuotesPros.com company helps American consumers to find and easily review rates from insurance companies through its open portal on the Internet. The company finds different agencies to input into the search formatted database each year. The QuotesPros.com company uses a direct link with each company to help consumers locate different formats for coverage for auto, life, health, motorcycle and business policies.