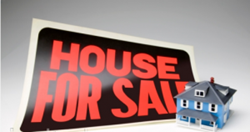 We receive a lot of questions about investments and we've put together a fast-track guide that investors of any skill level can use to understand how to expedite purchases next year
Tampa, FL (PRWEB) December 07, 2014
Adults seeking investments that are not stock related could benefit from a new program announced by the JWB company online. A rental home buying guide for 2015 is now available for download at no cost at http://www.jwbrealestatecapital.com/how-to-save-money-buying-rental-homes.
This guide is written entirely for beginners although gives access to advanced information for adults who already own one or two real estate properties in the United States. The 2015 rental homes purchasing guide explains the JWB program that can help any person with cash, financing or retirement accounts funds buy cash flowing rental homes.
"We receive a lot of questions about investments and we've put together a fast-track guide that investors of any skill level can use to understand how to expedite purchases next year," said one JWB Real Estate Capital source.
To go along with the investor information guide, a new video series has been developed to reveal even more content. A direct explanation of the JWB investment process is now provided by the company Chief Executive Officer, Gregg Cohen, in video format to further educate adults interested in the rental approach to wealth building.
"We now have a larger staff to answer questions by phone to help deliver instant information to any serious investor who is ready to build a better portfolio next year," said the source.
The JWB Real Estate Capital company has also launched a 1031 explanation guide for current property owners who are ready to cash in on the benefits of a 1031 exchange. This video series and content guide is now available to access at http://www.jwbrealestatecapital.com/what-is-a-1031-exchange.
About JWBRealEstateCapital.com
The JWBRealEstateCapital.com company provides a simple method of owning real estate in the United States through its completely turnkey programs. The company holds over 300 properties that are used to build wealth for clients. The JWBRealEstateCapital.com company works with men and women in the U.S. and in other countries who are interested in buying and holding properties in the state of Florida.