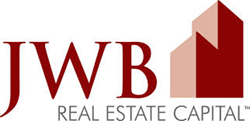 We've focused our construction efforts on building properties that maximize rental income for investment clients who seek returns between 6 and 12 percent annually
Phoenix, AZ (PRWEB) December 29, 2014
The rental homes industry has remained strong in many markets in the U.S. due to consistent demand from individuals who prefer to rent houses. The JWB Group is now including more North Florida rental homes for sale in its growing network for investment clients at http://www.jwbrealestatecapital.com/what-are-build-to-rent-rental-properties.
The listings that are being offered to investors this year are brand new houses that have been built in more areas around the city of Jacksonville, Florida. A portion of these houses are located in the classic district of Arlington while other homes are positioned in other growing rental markets.
"We've focused our construction efforts on building properties that maximize rental income for investment clients who seek returns between 6 and 12 percent annually," said a JWB Group rep.
The network of houses that the JWB company has acquired through its investments since 2010 includes foreclosures, tax sales and other types of properties. These homes now number over 300 and are being used to grow investor wealth on a monthly basis. The new trend of building more single family homes will continue in 2015.
"We provide management services for investors who purchase investment homes to give all clients an equal opportunity to earn passive income," said the rep.
The JWB Group has repositioned the content on its homepage to focus heavily on streaming videos this year. Informative videos are now one part of the information that is accessible to investors who access the blog content area at http://www.jwbrealestatecapital.com/blog online.
About JWBRealEstateCapital.com
The JWBRealEstateCapital.com company offers its investing platform to U.S. and foreign investors who choose to buy into the real estate market annually. The company owns more than 300 cash flowing homes in the greater Jacksonville, FL area. The JWBRealEstateCapital.com company professionally manages all aspects of rental homes to focus on building monthly wealth for clients in or out of the state of Florida.