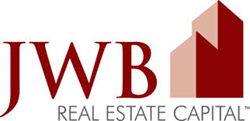 A person who is not familiar with investment property as an immediate source of cash flow is the perfect candidate for our turnkey property investing packages
New York, NY (PRWEB) June 02, 2014
New construction projects are happening in the state of Florida that have little to do with the expansion of the Panama Canal. The JWB Real Estate Capital company is now helping investors throughout the country to build more income through its rental homes in Jacksonville, FL at http://www.jwbrealestatecapital.com.
The struggles felt by stock market investors who diversify investment dollars into technology or alternative energy stocks are not currently felt by men and women entering the housing market, according to recent industry news.
Investment growth is now stronger in the rental industry and the JWB company has altered its financial path to capitalize on new income streams.
"A person who is not familiar with investment property as an immediate source of cash flow is the perfect candidate for our turnkey property investing packages," said one housing support specialist from the JWB Real Estate Capital company.
While the current market for home sales has slowed in some U.S. states, men and women who rent homes due to personal choices or credit issues has expanded. The JWB company is active in the city of Jacksonville and regularly builds new homes to include in its turnkey rental investing network.
"We have a unique system in place this year that makes it easier for any adult to invest money in the housing market and immediately earn monthly returns," the housing support specialist said.
The JWB Real Estate Capital website now presents accessible content that helps new investors to learn the rental industry. A complimentary audio and textual training course can now be downloaded to help investors learn about the cash flowing rental industry.
About JWBRealEstateCapital.com
The JWBRealEstateCapital.com company launches investment programs each year that help consumers to get started owning property in key areas of the country. The company focuses on its growth in the Jacksonville market due to the rental income increases annually. The JWBRealEstateCapital.com company promotes easy navigation on its website to make sure that potential investors receive accurate housing information. New chat systems on the front page of the website connect specialists with investors.