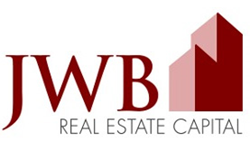 There are new ways that we've developed to keep our investing clients happy and this includes building new properties that are in growing income neighborhoods
Tampa, FL (PRWEB) December 22, 2014
Duval County in the city of Jacksonville, FL is now one of the emerging real estate marketings in the United States, according to 2014 housing industry statistics. The JWB Group is now including new construction homes with its rental homes for sale in Jacksonville, FL for investors at http://jwbrealestatecapital.com.
A new construction division is now open and helping to build a new inventory of high cap rate properties that investing clients can use to build a long-term stream of passive income. Select neighborhoods have been chosen for construction of the new houses and these homes will be part of the 2015 investment options for adults.
"There are new ways that we've developed to keep our investing clients happy and this includes building new properties that are in growing income neighborhoods," said one JWB source.
The JWB company started developing alternative real estate buying and selling methods in the 2010 year. Since this period of time, investment clients in more than 20 countries take advantage of investment programs that have been specifically created to build wealth through owning rental properties.
"The investing solutions that we offer are specific to the state of Florida although any U.S. investor can own real estate using our programs," said the source.
The JWBRealEstateCapital.com website was recently revised to include a brand new information portal for investors. A simple input of a name, phone number and e-mail address will now give men and women access to download the complimentary turnkey investing guide written by JWB staff upon visiting the company website.
About JWB Real Estate Capital
The JWB Real Estate Capital company supplies an investing resource to U.S. adults who purchase investment property nationally. The company is based in the state of Florida and invests only in high cap rate neighborhoods. The JWB Real Estate Capital company uses all of its inventory to help build a consistent monthly return for clients in over 20 countries and throughout the United States annually.