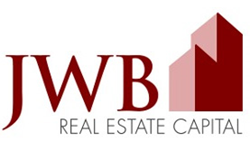 The purchase of a home for a long-term use as a rental is a big decision for investors and the guide is meant to walk new investors through the best ways to accomplish a purchase
Memphis, TN (PRWEB) September 08, 2014
Purchasing a home to use for investment property purposes is one way that investors are building wealth outside of the stock market in the U.S. The JWB company is now making its rental homes buying guide available to the public from its website at http://jwbrealestatecapital.com.
The available guide was written to introduce the best ways to buy and own property to use to earn passive income in developing markets. The property information that has been placed into the guide for investors is based on the rental market in the Jacksonville area of Florida.
"The purchase of a home for a long-term use as a rental is a big decision for investors and the guide is meant to walk new investors through the best ways to accomplish a purchase," said a JWB Real Estate Capital source.
The JWB company has built or acquired hundreds of houses in the past several years in the U.S. This experience has helped to the company to put together the information that is now presented in the downloadable guide that is accessible from the homepage. Both textual and audio information is provided to investors upon request.
"Investing in a home in key markets has remained a solid investment choice for some men and women across the country and our company specializes in these turnkey homes," said the source.
The JWB Real Estate Capital company has added new teams to its client services department this year. A new system can be accessed from the homepage to help investors make contact with these professionals online. Information is now presented on each page of the company website to gain entry to the client services team.
About JWBRealEstateCapital.com
The JWBRealEstateCapital.com company supplies its homepage for use by new and emerging investors in the U.S. who buy and sell property in the real estate industry. A collection of tips, blog posts and guides can be found while using the company website. The JWBRealEstateCapital.com company has been featured in top financial magazines and newspapers over the past several years for its contributions in the rental and investment markets.