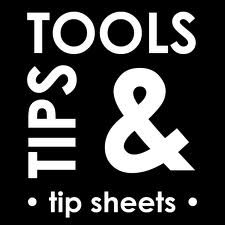 Even renters need insurance - know what's necessary and how to maximize your protection.
Indianapolis, Indiana (PRWEB) November 16, 2013
For renter's, insurance can be a great idea, particularly in the event of an unexpected emergency. Renter's insurance offers a number of protections and benefits, and there are also many ways to save money on an insurance quote, most of which are low-cost and easy to put in place. The home security professionals at SecuritySystemReviews.com have created a list of ways renters can save money on insurance policies. SecuritySystemReviews.com is a site dedicated to providing comprehensive home security system reviews.
1. Consolidating several insurance policies can save money. Many companies will offer discounts for customers who combine their rental and car insurance.
2. Many insurance companies will offer a discount for customers who have dead bolt locks. A renter should inform the insurance agent if they have dead bolt locks, and if they're not already in place, a renter should consider speaking to their landlord to see if this is an upgrade the landlord will provide.
3. Smoke alarms are an important way to not only save on renter's insurance, but also to potentially save lives. Let an insurance agent know if smoke alarms are present, and if they're not, a renter should consult their landlord about the addition of these life-saving devices.
4. Let an insurance company know if a sprinkler system is present. Many rental properties have sprinkler systems in place, and this is a good way to save on an insurance policy.
5. Security systems aren't just for homeowners—DIY home security systems are a good way to remain safe while simultaneously saving money on a renter's insurance policy. Contact security systems companies to inquire what type of DIY options they have available for renters.
6. Don't forget to simply ask about available discounts. Many insurance companies have an array of available discounts, but renters don't realize they should ask in order to take advantage of these opportunities. There are discounts for everything from being a senior, to working for particular companies. Just by asking, a renter can save a significant amount on the cost of their rental insurance.
7. Clean up credit before getting renter's insurance. Insurance companies do consider credit, and they often charge a lower rate to customers with good credit.
About SecuritySystemReviews.com
SecuritySystemReviews.com is a site that provides state-by-state reviews of the very best security system companies throughout the country. Every state, from Arkansas security systems to Colorado security systems are covered by this in-depth, informative and fully independent site. In addition to reviews and rankings of top security companies, SecuritySystemReviews.com also provides information, news and tips pertaining to home security. The site is operated by a team of dedicated, experienced security professionals, with the goal of being a premier consumer resource.