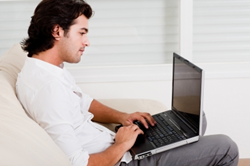 The opportunities that we're presenting to adults provide a way to reduce cash spending by using accumulated funds in a retirement savings account
Boston, MA (PRWEB) February 04, 2015
The initial costs to purchase a single-family investment property using only cash can be one blockade to an investor who has limited funds. The JWB company is now including 401K rental investment opportunities nationwide for its rental network at http://www.jwbrealestatecapital.com/financing-rental-properties-with-an-ira.
One change made to the brand new program this year that has been activated this month is the acceptance of different 401K accounts. While many adults have a standard account, some self-employed workers have solo 401K or a SEP account that accumulates cash annually. The JWB company is now accepting these alternative accounts for use as investment financing.
"The opportunities that we're presenting to adults provide a way to reduce cash spending by using accumulated funds in a retirement savings account," said one JWB Group rep.
The launch of the nationwide rental program for 2015 is expected to open more routes of passive income generation for adults who do not live or invest in Florida. The JWB expedited account management services now provides a path for all investors who take an interest into owning a rental home with a viable platform.
"Our focus for the remainder of the year is to continue exploiting different resources to investors who want to profit off of rental real estate in our network," said the rep.
The JWB Real Estate Capital company has posted tax strategies for investors who own rental properties on its website. Reducing or eliminating the tax on a sale or transfer of a rental is now an available option and is explained in detail at http://www.jwbrealestatecapital.com/what-is-a-1031-exchange online.
About JWBRealEstateCapital.com
The JWBRealEstateCapital.com company launched its American investing platform in the year 2006 and continues to support adults nationally. The company has recently improved its entire real estate strategies to grow company income in 2015. The JWBRealEstateCapital.com company has increased its direct marketing efforts to exploit its program to more states in the U.S. this year.